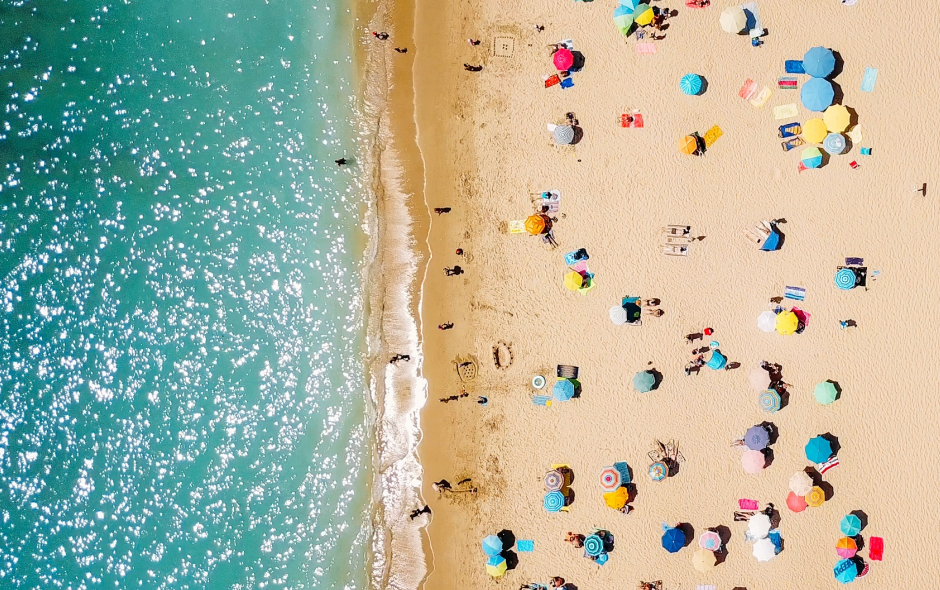 New Delhi asks Beijing to allow Indian nationals to travel to China
India on Thursday asked China to allow Indian citizens to travel to that country, especially those who work or study there, saying essential two-way visits should be facilitated keeping in view the fact that Chinese nationals are able to come to India. Meanwhile the southern Chinese province of Guangdong is still fighting to control a flare up of coronavirus cases due to the Delta variant first detected in India.
Virus-hit Guangdong announces stricter travel curbs
South China's Guangdong Province is imposing stricter travel restrictions after more COVID-19 cases were reported in several cities, requiring railway passengers leaving the province to present negative nucleic acid test results, starting from Monday noon. Railway passengers in Guangzhou and Foshan are required to show negative nucleic acid test reports within 48 hours, shortening the time gap from 72 hours, while passengers from other cities in Guangdong need to show reports within 72 hours, if they want to leave the province.
China airlines may require passengers to be vaccinated to fly
Chinese authorities and airlines are exploring ways to include vaccination as a requirement for domestic travel, as seen by some airlines that issued notices requiring passengers traveling from epidemic-hit Guangdong Province to Beijing to accept at least one dose before getting aboard. The requirement was later withdrawn. Some experts have said the requirement for vaccination of passengers will become a trend in the long run and the withdrawal could be due to "technical problems."
Upcoming holiday to see travel surge
Domestic tourism market is likely to see 100 million travel visits for the upcoming Dragon Boat Festival (June 12-14), China's major online travel agency Trip.com Group said. As of June 2, bookings via the online agency grew by 135% over the same period of last year. Perhaps due to the ongoing impacts of COVID-19, more than 60% of travelers plan to tour in their own province.
Hotels are introducing role-playing games to attract young customers
More and more hotels in China are introducing role-playing detective games to attract more young customers. Originating from western countries, role-playing detective games have been localized in China, adding more and more elements of role play and detective stories. They are gaining popularity among young consumers who are developing affinity with such genre of recreation through board games and promotions in celebrity reality shows. Given the nature of these games, they are more suited for social- or resort-type hotels, but not so much for traditional business hotels and those built in iconic scenic spots.
China's state-driven economic model may be limiting investment in aviation industry
China's state-led development model is making it increasingly difficult to attract foreign investment and secure advanced technology for its commercial aviation industry, analysts have warned. The country's medium and long-term economic plans include ambitious targets for the global expansion of its aviation and aerospace industries, but so far, the state-directed model, which relies on subsidies for domestic firms and technology transfers, has not made a significant impact.
Hong Kong Airlines to slash hundreds of jobs, focus on cargo in bid to survive pandemic
Hong Kong Airlines is preparing to cut hundreds of more jobs and temporarily carry only cargo on its passenger planes under its latest pandemic survival plan. Once positioned to challenge Cathay Pacific, the airline has long been in the grips of a cash crisis that has engulfed both the company and its controlling shareholder, the now-bankrupt mainland China conglomerate HNA Group.
Creditors seeking $187 billion from China's bankrupt HNA Group
China's HNA Group said some 67,400 creditors are seeking a total of RMB 1.2 trillion (USD 187 billion) debts, according to a person who attended the conglomerate's online meeting for creditors last week. The company has confirmed RMB 405.7 billion in claims as valid and has rejected RMB 353.5 billion in claims, the person quoted Ren Qinghua, the head of HNA's liquidation team, as saying.
Juneyao Airlines links up with Trip.com, eyeing HNA assets
Shanghai-based carrier Juneyao Airlines entered a strategic partnership with online travel agency Trip.com Group, fueling speculation that the pair may link up in a bid for part of bankrupt HNA Group. Juneyao and Trip.com tied up in June 2020 when they joined China Eastern Airlines and local investors to create a new regional carrier based in Sanya, the tropical tourism resort in Hainan province.
Hotel & lifestyle brand Atour files for $100 million US IPO, with Trip.com holding 14.8% shares
Atour Lifestyle Holdings, an upper midscale hotel chain in China, filed with the SEC to raise up to $100 million in an initial public offering. Atour claims it is the largest upper midscale hotel chain in China in terms of room number as of the end of 2020. As of June 8 this year, Trip.com Group holds a 14.8% stake in Atour, according to the SEC filing.
Chinese internet giant Tencent invests in aviation technology startup WeFlyShare
Chinese internet giant Tencent has invested in WeFlyShare Aviation Technology (Hainan), an inflight Wi-Fi service startup backed by debt-ridden conglomerate HNA Group. According to company information platform Tianyancha, WeFlyShare was founded in May 2020 with RMB 1 million (USD 160,000) in registered capital. Its business operations include internet and information security software development and IT system integration services.
Hospitality customer experience firm Vocust raises nearly RMB 100 million in A round
Vocust, a Shanghai-headquartered hospitality customer experience solutions provider founded by a former Trip.com executive, announced its A round funding of nearly RMB 100 million (USD 15.7 million), the third financing round since the company's inauguration in 2019. The company was invested by big-name players like Tencent and Sequoia Capital in its previous round, according to enterprise data platform Qichacha.com.
Robotics startup ExcelLand receives hundreds of millions of yuan in latest funding round
Shenzhen ExcelLand Technology, a Chinese service robot provider, announced that it has secured hundreds of millions of yuan in its latest round of financing which was closed in March 2021. The round was led by YF Capital, an investment firm co-founded by Alibaba founder Jack Ma, and Shanghai Rajax Information Technology, the registered entity of Alibaba's food delivery unit Ele.me.
Delivery robot provider secures $2.97 million in angel round
Star Speed Store, a delivery robot provider, has secured RMB 19 million (USD 2.97 million) earlier this year in an angel round of financing. The robotics field has been drawing investors' interest recently. Star Speed Store's rival Pudu Robotics, which is backed by Meituan, raised RMB 500 million (USD 78 million) in its Series C financing round earlier in the year.