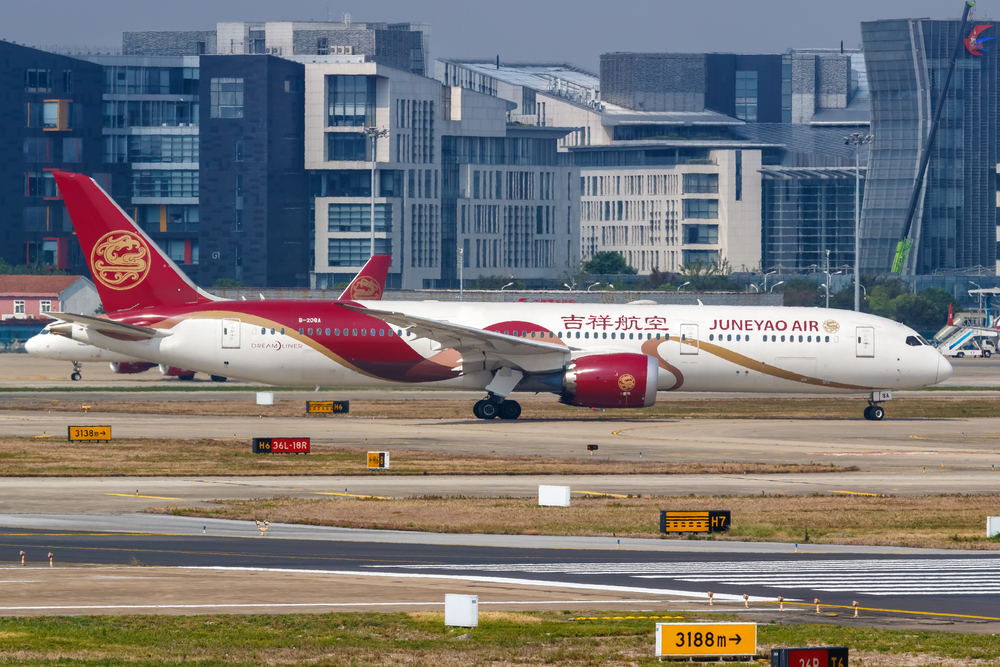 Investment holding company Shanghai AJ Group is partnering with Juneyao Air to potentially make an investment in an aviation company.
Shanghai AJ, a related party of Juneyao Air, will jointly invest in Shanghai Jidaohang Aviation Technology Partnership, according to a 21 May filing to the Shanghai Stock Exchange.
Juneyao announced on 30 April that it would set up Jidaohang Aviation Technology with strategic partners to invest in aviation entities abroad.
The partnership has an investment cap of RMB 30 billion (USD 4.67 billion) and Shanghai AJ intends to invest as much as RMB 4 billion, acting as a limited partner.
The proposal still needs to be approved by Shanghai AJ's board and shareholders.
The announcement from Shanghai AJ came a day after a subsidiary of Chinese conglomerate Fosun International said it was setting up a company with the purpose of investing in airlines.
Read original article