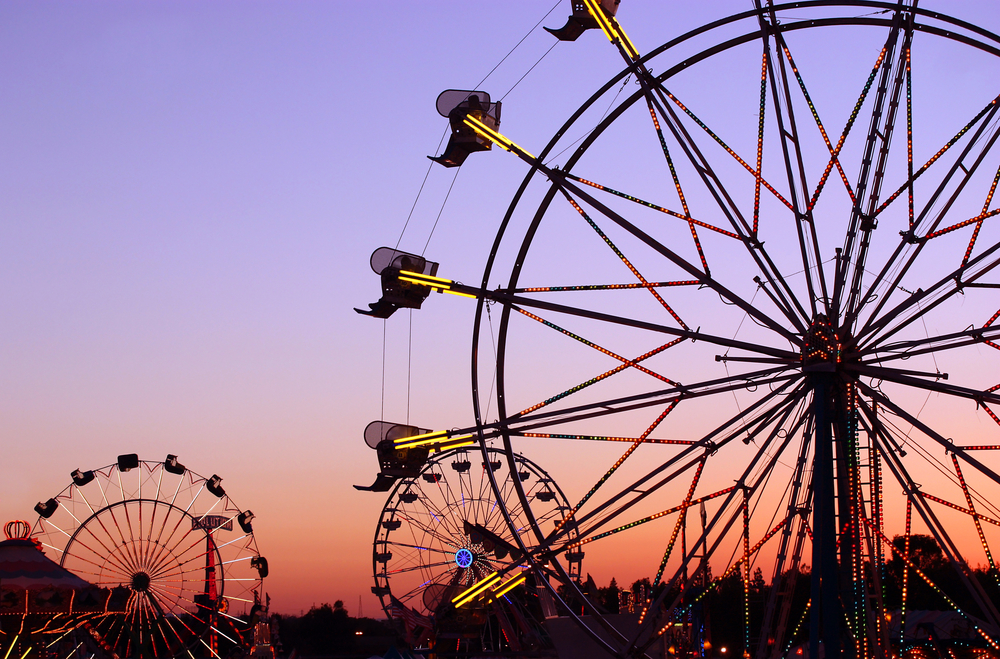 Over 750 theme parks resumed operation during the May Day holiday this year and reported a 20% increase in visitation compared with the pre-pandemic level in 2019, reported China Central Television's financial news unit. Theme parks in Beijing, Shanghai, Guangzhou and Chengdu were among the most popular, including Shanghai Disneyland, local giants Chimelong, Fantawild, Sunac and other major brands.
Data from TF Securities shows that China has emerged as the world's top theme park market by visitor number. China has nearly 3,000 theme parks so far, and about 400 are large-scaled ones.
Enterprise registration platform Qichacha's data shows that over 60,000 companies related to theme park business have been registered in China. Shandong province topped the ranking with 5,232 registered companies, followed by Jiangsu and Guangdong provinces.
Newly-registered companies hit 18,300 in 2020
The number of newly-registered companies with theme-park-related operations has been growing annually for the past decade. In 2017, the number topped 7,000 for the first time. A new record was set in 2019, with 10,000 companies newly registered.
Despite the impacts of Covid-19, the year 2020 recorded 18,300 newly-registered companies, up by 82% year on year.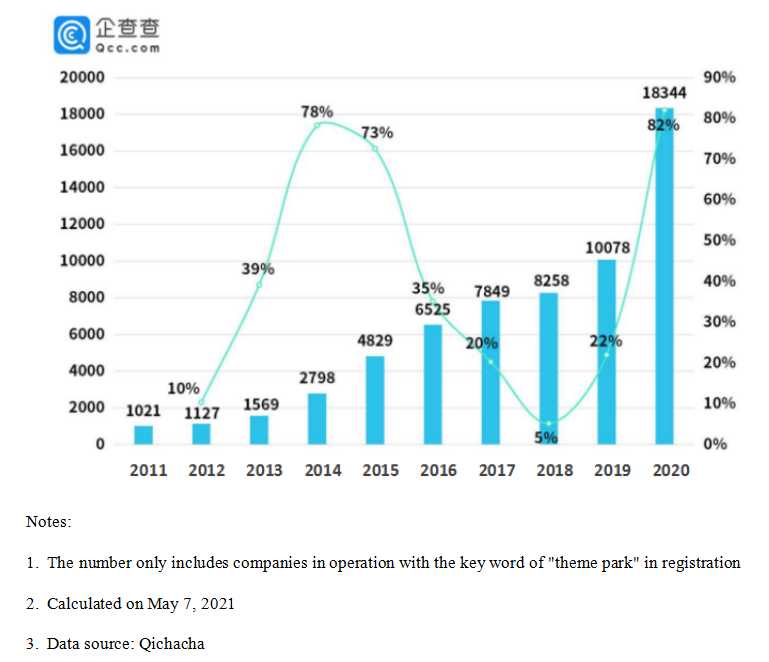 In the first four months of this year, the number hit 9,740, soaring by 244% compared with the same period of 2020, according to Qichacha. A total of 1,962 relative companies were registered in January, up by 160% year on year. The number kept growing through April on both year-on-year and month-on-month bases. In April, the number climbed to 3,737.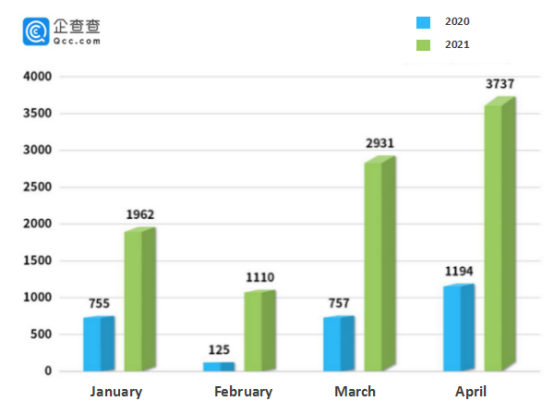 17% of companies registered with over RMB 10 million
Shangdong province registered 5,232 theme-park-related companies, ranking the first among all regions, followed by Jiangsu (5,025) and Guangdong (4,450). Sichuan, Zhejiang, Anhui and Henan are also listed among the top 10.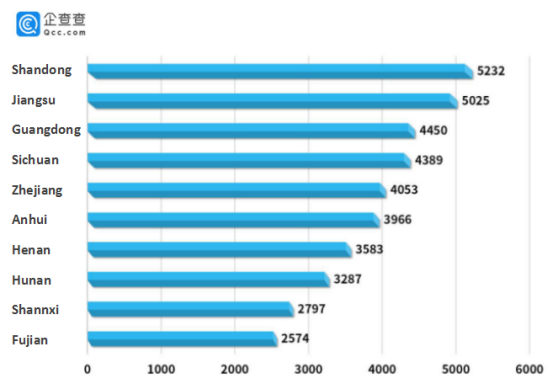 Among all registered companies related to theme parks, more than 70% of them had less than RMB 5 million (USD 778,355) registered capital, while 17% had over RMB 10 million (USD 1.56 million).