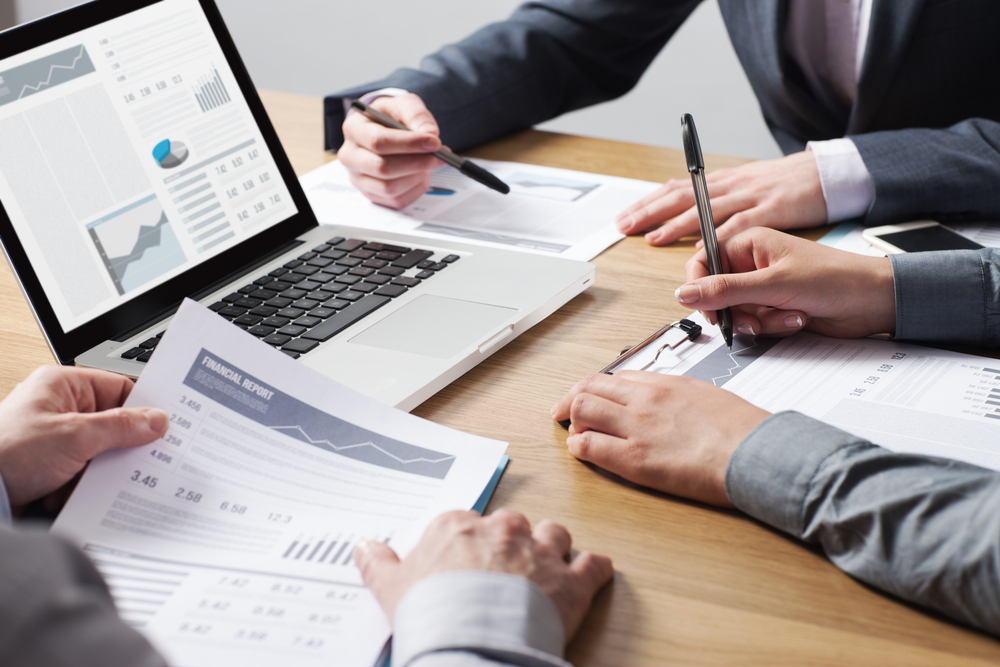 Accor announced that consolidated first-quarter 2021 revenue totaled €361 million, down 53% as reported and 48% like-for-like versus Q1 2020 (i.e., -57% versus Q1 2019).
Sébastien Bazin, Chairman and Chief Executive Officer of Accor, said: "There were no surprises in our first-quarter performance. Global business trends are improving slightly and the ramp-up of the vaccine rollouts bodes well for a particularly strong rebound. As it did in 2020, the Group continues to keep a close eye on protecting its cash and cutting costs. Today, all our efforts are focused on the strong recovery expected this summer."

RevPAR fell by 64.3% versus Q1 2019, reflecting an environment that remains hard hit by the Covid-19 epidemic. There were, however, significant year-on-year improvements in South Europe, Australia, the Middle East and North America.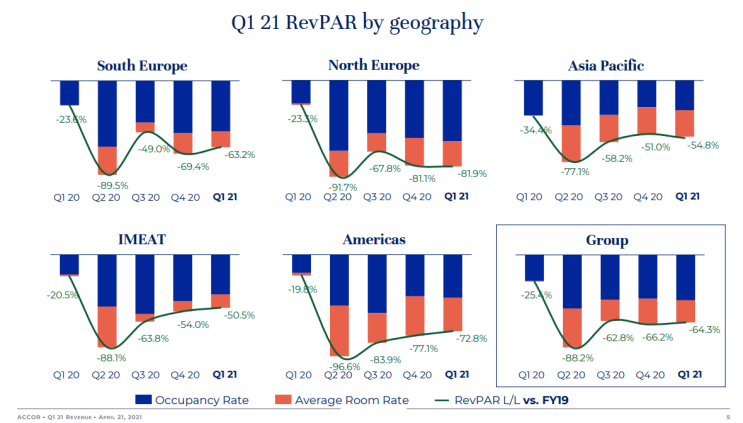 During the first quarter, Accor opened 56 hotels, representing 7,100 rooms. Although slightly below previous years, this is a very satisfying level given the current backdrop.
At end-March 2021, the Group had a portfolio of 757,000 rooms (5,163 hotels) and a pipeline of 211,000 rooms (1,204 hotels), of which 74% in emerging markets.
As of April 19, 2021, 87% of the Group's hotels were open, i.e., more than 4,500 units.
In Asia-Pacific, RevPAR fell by 54.8%, with mixed performances by region.
In China, RevPAR fell by 42.6% in first-quarter 2021, representing a sharp deterioration versus Q4 2020 (-18.1%). The region saw a resurgence of Covid-19 cases between January and February, leading the authorities to reintroduce severe restrictions, particularly during the Chinese New Year. The situation improved considerably again in March with a RevPAR down by 31%.
In Australia, the lifting of the restrictions to coincide with the summer vacation period played a role in the sequential improvement in RevPAR, which was down 43.5%, notably for our Mantra portfolio on the Gold Coast. This decline was also mitigated by hotels being used for quarantine, which had a positive short-term impact on RevPAR.