ChinaTravelNews, Ritesh Gupta – Chinese online travel company Tongcheng-Elong Holdings continues to count on the current business environment as an opportunity to expand its user base especially from lower-tier cities plus to refine UX and functionality of its key digital asset what it describes as a one-stop shopping platform for travel and transportation requirements.
One of the highlights of 2020 was continued expansion of registered users from non-1st tier cities in China.
According to the Tongcheng-Elong team, the figure was 85.6% at the end of 2019. This rose to 85.7% at the end of the first quarter of 2020, 85.9% by the following quarter, 86.1% at the end of Q3 and ending Q4, 2020, with a figure of 86.3%, marking a steady progress in the users coming from lower-tier cities.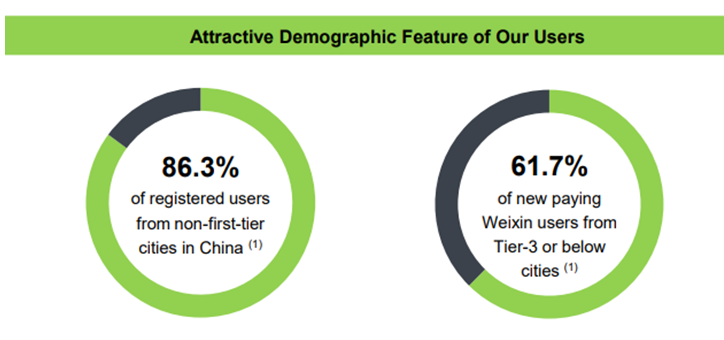 (Figures as of December 31, 2020, shared by Tongcheng-Elong)
Opportunity owing to changed preference for travel
The company highlighted that one of the reasons Tongcheng-Elong is in an advantageous position at this juncture is owing to the fact that the domestic travel segment has benefited from curb on international outbound trips and considering that Tongcheng-Elong mainly focuses on the domestic market, it believes the opportunity to grow faster is there.
In fact, the shift towards local and short-haul travel has resulted in growth in company's hotel and tourist attraction categories. The decision to blend tourist attraction ticketing business with the accommodation segment, after identifying potential synergies in the combination of the two last year, paved way for fruitful results. The same is also being reflected in the financial performance of the company. The group managed to remain profitable.
Some of the key initiatives being taken in the recent quarters to reach out and serve customers better:
- User acquisition: The online travel company chose to expand its user base by focusing on distinctive campaigns.
- Some of these included offline traffic acquisition, cooperation with handset vendors and also cooperation with short-video platforms. For instance, a couple of months ago the company came up with a content-cum-commerce move featuring Kuaishou, a short video sharing and social network platform, to integrate travel products with short video and live-streaming content. The company's products, including hotels and tourist attraction ticketing, were made available for direct purchase on the Kuaishou app. Series of initiatives also included ties with bus operators and tourist attractions to digitalize user acquisition process by setting up vending machines across the country. As for hotels, the company set up QR code scanning function to convert offline users to book through the OTA's mini-program and target more "high-value traffic", according to the company.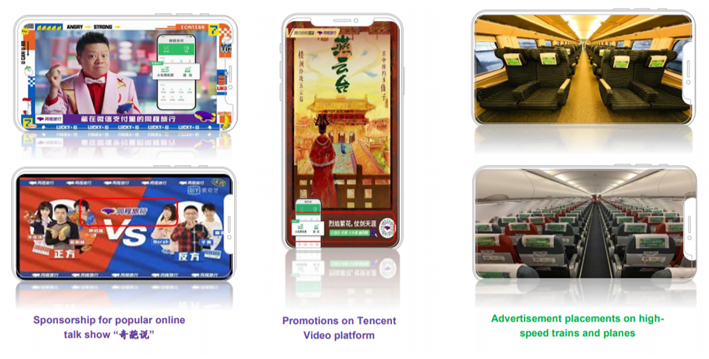 To the team's credit, the team identified an opportunity to look beyond the channels of Tencent and ensured that MAUs from other non-Weixin channels achieved a positive growth by mid-2020 itself.
The new sources of traffic augmented the large base of users that come from Tongcheng-Elong's ongoing associated with Tencent (over 80% of its average MAUs from the ecosystem). The OTA worked on marketing campaigns with Tencent's online games platform and also concentrated to drive traffic to its platform via other avenues such as Tencent Video and Tencent Music.
- Keeping in mind current travel and health-related needs: The team is always on the look-out for ways to step up stickiness of its app. It does result in more frequent buys and increased average order value/ or more revenue, but that's only possible if the app remains relevant. In this context, Tongcheng-Elong chose to work on an initiative with Tencent Map to offer users with location-related details of COVID-19 nucleic acid test availability.
- Data and technology: The company continues to work on its AI-driven customer service to automatically detect users' underlying problems and proactively reach out to users to get problems solved. During Q4, the company created its own intelligent robot for customer service.
Strengthening ties with travel service providers (TSPs)
Tongcheng-Elong not only works with TSPs to strengthen its overall product offering but also looks at their pain-points to let them improve their operations. For instance, the development of Hotel SaaS Solutions to enable independent hotels and small hotel chains in the management of their daily operations as well as for the management of inventory, revenue and marketing.
From a user's perspective, the ties with TSPs help the online travel company to offer users with one-stop shopping products and services throughout their journeys. In terms of how all of this stands today, the company stated by the end of 2020Tongcheng-Elong "offered over 7,600 domestic routes operated by over 820 airlines and agencies, around 2.2 million hotels selections and alternative accommodation options, nearly 390,000 bus routes, over 670 ferry routes and approximately 8,000 domestic tourist attractions ticketing services".
And counting on its association with TSPs, the company has already chosen to expand its operations in the corporate travel sector. Tongcheng-Elong acquired a corporate travel business in the fourth quarter of 2020. The goal is to work on extensive product offerings and technology expertise in the coming years.