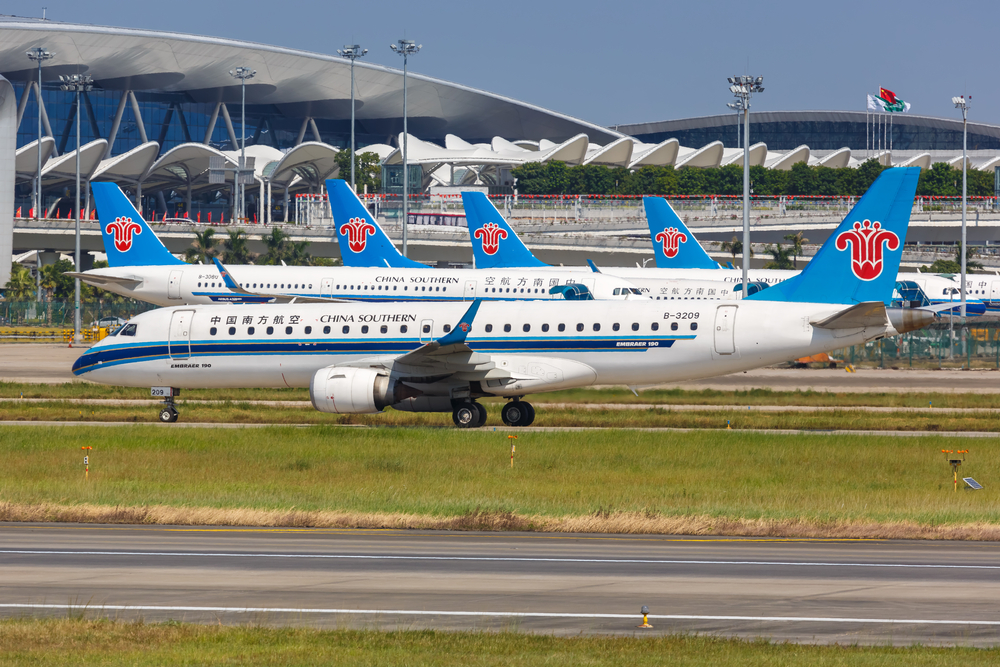 Chinese carriers saw their domestic passenger traffic in February nearly double year on year, although this was just half of traffic figures reported in 2019, before the coronavirus pandemic hit.
The release of February traffic results from the Civil Aviation Administration of China (CAAC) comes about a year since overall passenger traffic bottomed out in China, as the onset of the coronavirus pandemic sent swathes of the country under strict lockdown.
At a media briefing held on 15 March, CAAC officials disclosed that domestic passenger traffic for February rose 187% year on year. The authority notes that the large jump was due to "the low base" reported in February 2020, when travel restrictions and lockdowns were first announced.
However, when compared to domestic passenger traffic figures in February 2019, it represented a 55% decline.
Across China's three largest carriers, domestic passenger numbers for the month rose significantly year on year — in one case nearly triple February 2020's passenger numbers.
However, the 'Big Three' — comprising Air China, China Eastern Airlines and China Southern Airlines — carried fewer passengers in February than they did in January, a result of the travel restrictions imposed by the Chinese authorities to curb the spread of the coronavirus locally.
The restrictions also hit during the Lunar New Year period in mid-February, traditionally a peak travel season for Chinese airlines.
For the month, Air China carried 3.47 million domestic passengers, a 176% increase year on year.
Domestic RPKs for the month grew nearly 180% year on year, while capacity increased more than 120%.
As for China Eastern, it carried 3.9 million domestic passengers in February, a significant jump of more than 280% year on year.
China Southern, meanwhile, carried 5 million domestic passengers for the month, a 250% increase year on year.
For China's other carriers, their February traffic results have also indicated a sharp increase from bottoming out a year ago.
Read original article