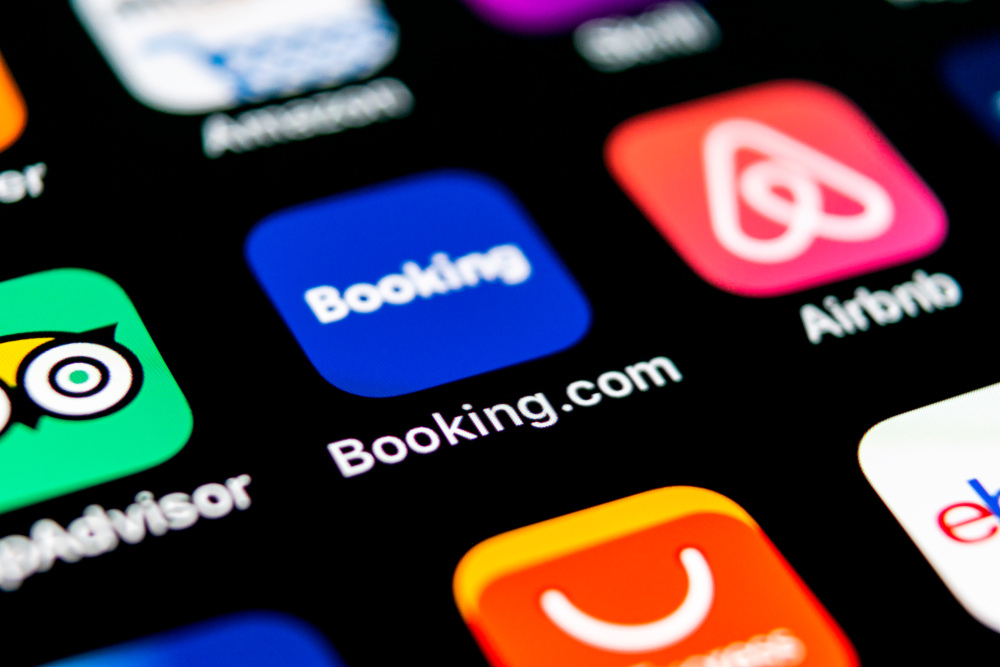 Mobile application usage provided a digital mirror image for what happened in real life when COVID-19 hit and lockdowns began.
Simply put, in those early days of the pandemic in late February and March, ride-hailing apps plummeted in terms of active users while tools to help employees work from home soared.
Okta, a specialist in access management, has looked at app usage growth over the course of 2020 to find that the majority of travel apps experienced little or no growth and some even saw negative numbers.
Marriott's loyalty program app Bonvoy, for example, was down 1% year-on-year while Hyatt grew 1% and Hilton grew 3%.
There were two notable exceptions of travel companies that fared significantly better than the rest of the pack with Airbnb seeing 11% growth year-on-year.
Disneyland Resorts & Hotels was the other exception, seeing usage grow 14% year-on-year - perhaps a nod to the hygiene processes and protocols introduced by the company as restrictions eased in June and July.
For a more general flavor of what was happening in terms of app usage, Okta, in its seventh report, says that 90% of the fastest growing apps were new to the top 10.
AppAnnie, meanwhile, in its State of Mobile 2021 report, says there were 218 billion new app downloads in 2020, a 7% increase on 2019, while app store spend increased 20% to $143 billion.
AppAnnie also notes this trend in its report revealing a 50% increase in Vrbo app downloads in the U.S. in 2020.
The mobile intelligence company also shows a massive 250% growth in downloads of the U.S. National Parks app.
Back in late-June, Apptopia also revealed that Expedia-owned Vrbo had seen a 113% increase in installs in the past two months as well as record engagement levels.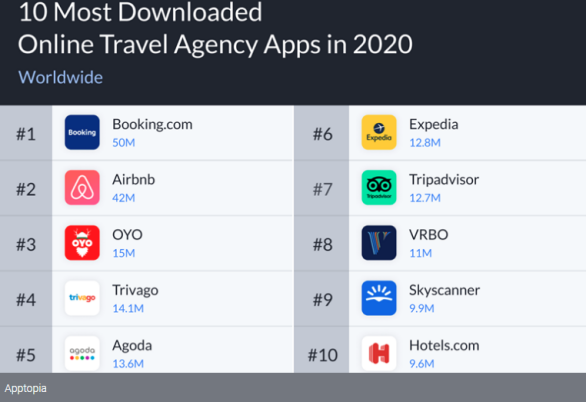 Apptopia's 2020 rankings show Google Maps and Google Earth took the second and third places, with Booking.com and Airbnb at fourth and fifth with 50 million and 42 million downloads respectively.
Read original article
https://www.phocuswire.com/travel-mobile-app-growth-2020