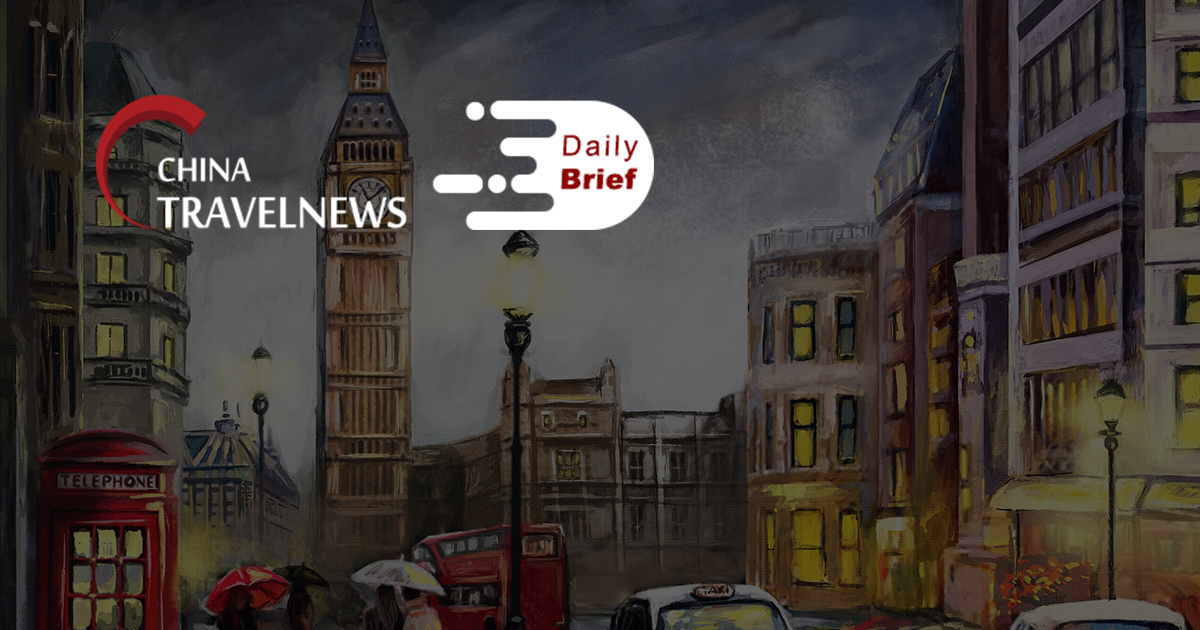 China blocks travelers from coronavirus-hit Britain, Belgium
>> Mainland China has barred entry to some travelers from Britain and Belgium and set strict testing requirements on visitors from the United States, France and Germany, as it reimposed border restrictions in response to rising global coronavirus cases. Starting Nov 6, these passengers bound for mainland China must take both a nucleic acid test and a blood test for antibodies against the coronavirus. Similar requirements were imposed on travelers from countries such as Australia, Singapore and Japan, from Nov. 8.
Singapore-Hong Kong bubble spurs Christmas travel bookings
>> In the week after Hong Kong and Singapore reached an in-principle travel agreement, flight searches for travel from Singapore to Hong Kong, which had been flat since the beginning of the COVID-19 crisis, soared to 50% of 2019 levels, while bookings jumped to 30%, according to data from travel analytics ForwardKeys. The vast majority of people, over 80%, will be traveling for leisure or to visit friends and relatives.
Shanghai International Resort projects 20% fewer visitors this year
>> Shanghai International Resort, a mega tourism resort zone in the city's Pudong Area which includes the Shanghai Disney resort, announced that it expects to receive 14 million visitors this year, around 80% of last year's level. Mr. Feng Zhang, deputy director at the mega resort's management team, said the team has worked with the regulators in virus containment and prevention, as well as ensuring Shanghai Disney was the first park of its kind to reopen in May.
The resort zone said in April that it had received 66 million visitors since its opening four years ago. It posted total revenue of RMB 10 billion (USD 1.4 billion) in 2019, up by 17% from the previous year.
Beijing's new airport reports fastest recovery in Oct
>> Global airports handled more than 1.53 million departure flights in October, down by over 50% year on year, according to data from aviation research firm VariFlight. The Chinese airports recorded the fastest recovery worldwide last month and were back to more than 90% of last year's level. Among them, the new Beijing Daxin International Airport posted the fastest recovery, up by more than 390% in terms of flights.
Manila-Shanghai flight grounded for 5th time
>> China's civil aviation regulator ordered the suspension of China Eastern Airlines' flight from Manila to Shanghai for the fifth time on Wednesday. Flight MU212 will be suspended for four weeks from November 16 after 12 travelers on a single flight from Philippines tested positive for COVID-19 on October 28, the Civil Aviation Administration of China (CAAC) said. It was the second time the carrier had halted the operation of the flight before the suspension from CAAC was imposed.
Ethiopian Airlines gets flight ban on China route until 2021
>> Ethiopian Airlines received the COVID-19 related extension of a ban on flights from Addis Ababa International Airport to Pudong Airport in Shanghai. Following a strict Chinese authority's decision to forbid the entry for COVID-19-infected travelers, Ethiopian Airlines reportedly would not be able to operate the route until January 1, 2021.
Foreign carriers struggle with China route suspensions after Covid outbreaks
>> As airlines around the world struggle with quarantine requirements, with some even offering free Covid-19 tests, others are finding themselves in hot water after bringing in infectious arrivals into China. Flights must be suspended for a week if five or more passengers on an aircraft test positive for Covid-19 upon arrival into China, according to Reuters, citing a Civil Aviation Administration of China (CAAC) directive. If 10 or more passengers test positive, airlines' flying rights are suspended for four weeks.