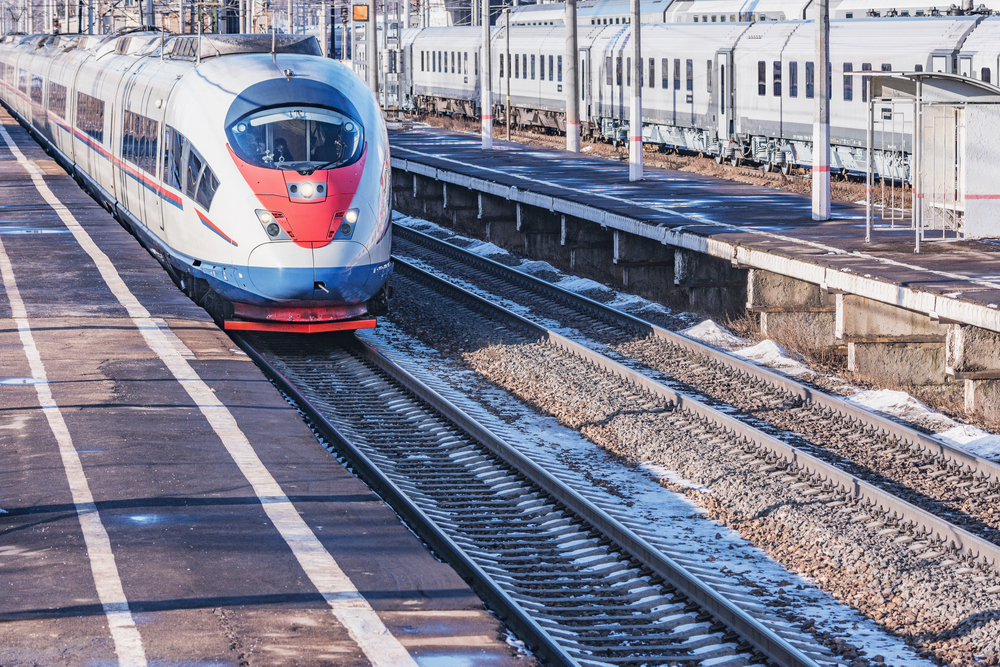 China has developed a new type of high-speed train that can run on different rail systems to facilitate cross-border travel.
With a maximum speed of 400 km per hour, the train has been designed to convert its rail mode in just a few minutes while running on international routes.
According to the developer, Chinese train maker CRRC Corporation Ltd., the train can operate in temperatures between minus 50 degrees Celsius and 50 degrees Celsius. It can also operate under different traction power supply systems and railway transportation standards of other countries.
Cross-border rail services have gathered steam in the recent decade. A total of 7,601 China-Europe freight train trips were made in the first eight months of this year. The rail connectivity project initiated by China to boost exchanges with European countries have been an important part of the China-proposed Belt and Road Initiative.
The new CRRC train has been tested on the special gauge-changing track, which connects a 1,435 mm wide track and a 1,520 mm wide one. This significant development is expected to improve the border-crossing experience and cut the cost of international travel.
Read original article