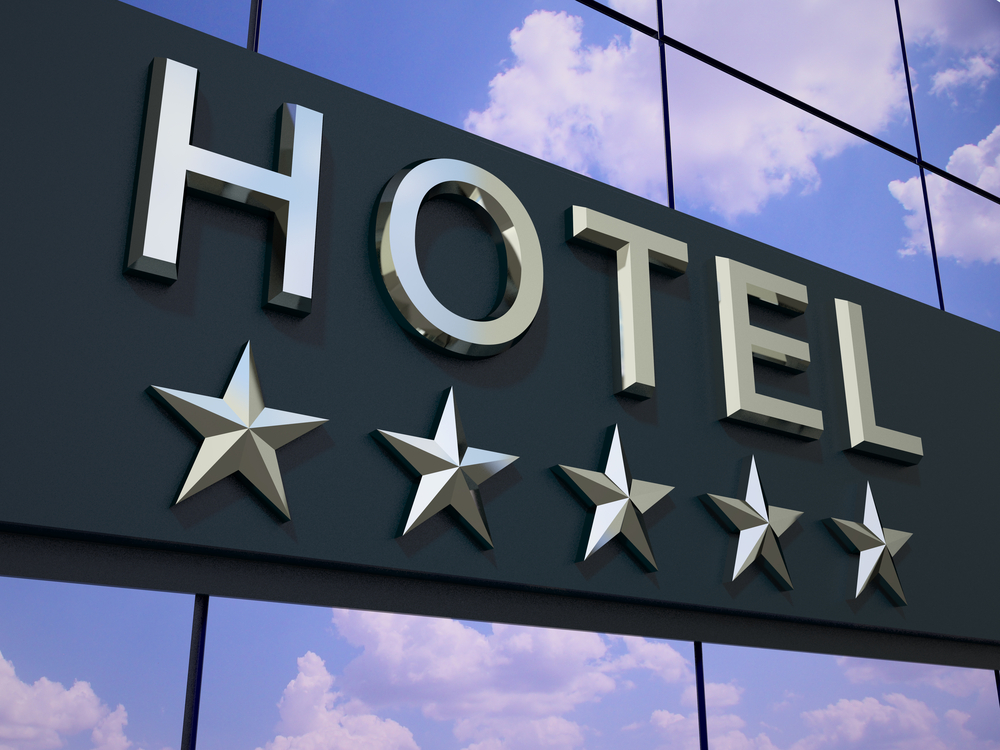 In the second quarter of 2020, China had 9,923 star-rated hotels registered in the national statistic management system, including 850 five-star hotels and 2,564 four-star hotels, according to the report released by Ministry of Culture and Tourism of China.
Among all these star-rated hotels, 6,345 properties passed the review of provincial cultural and tourism administrative departments. The data are summarized as follows.

The total revenue of these hotels was RMB 21.8 billion (USD 3.25 billion) in the quarter, with room revenue accounting for 38.91% of the total. The revenue of four-star hotels was RMB 7.97 billion, exceeding that of five-star hotels.

In terms of major indicators of hotel performance, the average daily rate (ADR) of five-star hotels was below RMB 500 (USD 74.5), and the occupancy rate was 30.1%.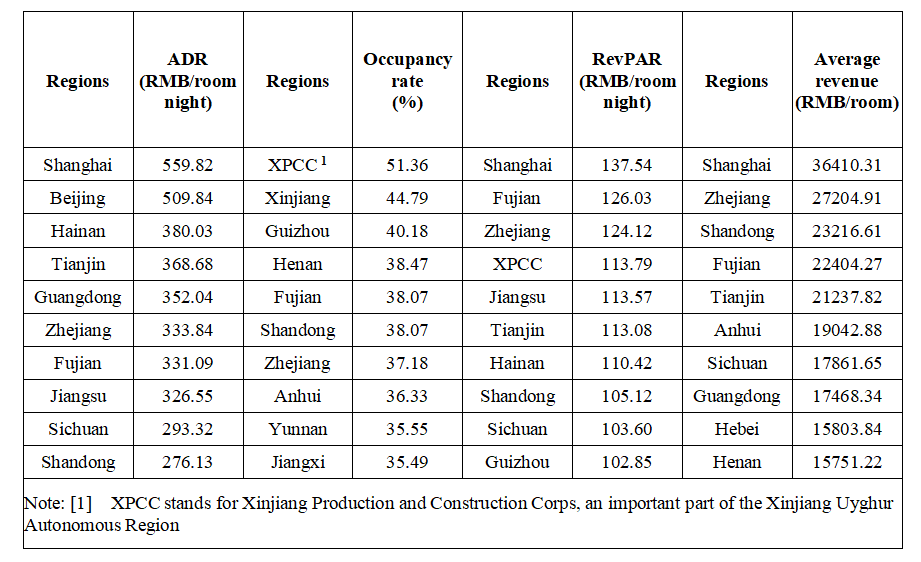 By region, Shanghai excelled with the ADR, RevPAR and average revenue per room ranking the top. The average occupancy rate of hotels in XPCC area reached 51.4%, higher than expected than that of any other regions.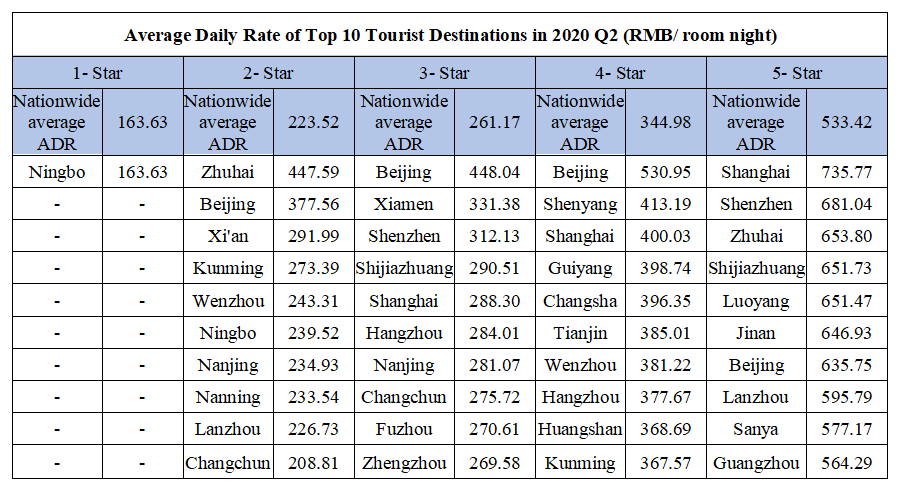 The three-star and four-star hotels in Beijing chalked up the highest level of ADR, while the five-star hotels in Shanghai ranked first with RMB 736 (USD 110) ADR, followed by Shenzhen and Zhuhai.
One-star hotels nationwide recorded the highest average occupancy rate 40.9% in the second quarter, compared to other categories of hotels, and five-star hotels had a slightly higher average occupancy rate than the four-star category, thanks to its advantages in sanitation and hygiene amenities, and attractive prices after big discounts.

However, compared with the same period of last year, five-star hotels experienced the sharpest decrease in all key indicators, with RevPAR dropping by 64.4%. By contrast, one-star hotels recorded a 34.1% of increase in RevPAR.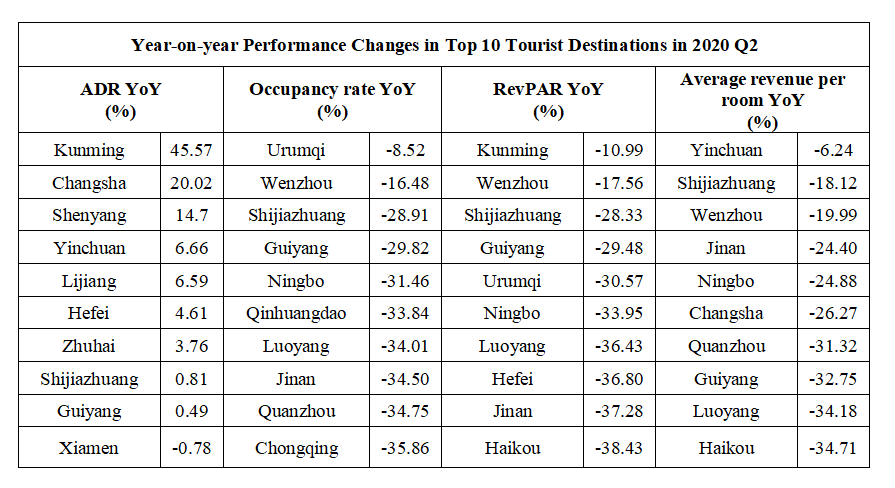 The occupancy rates and RevPAR in all the top 10 tourist destinations all fell year-on-year in the second quarter, at rates ranging from 8.5% to 35.9%.
There were still signs of recovery in the second quarter, when nine cities out of the top 10 posted increases in ADR, with Kunming performing the best with ADR up by 45.6%.