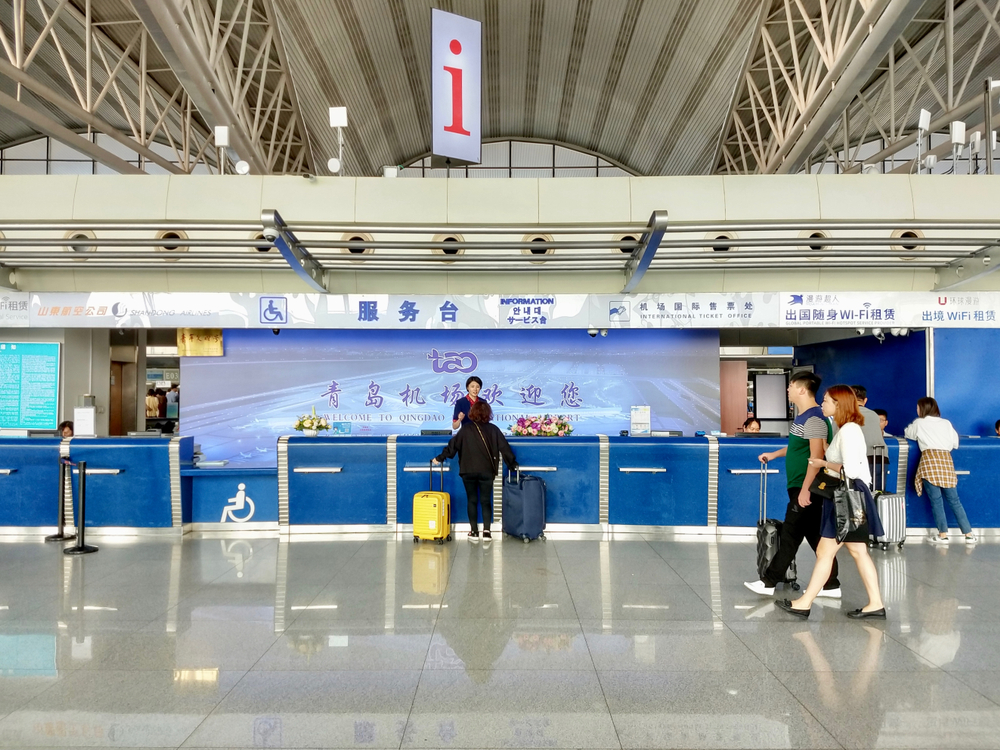 An airport in China's major northeastern port city of Qingdao canceled more than half the arriving and departing flights Tuesday after a dozen locally transmitted Covid-19 cases raised alarm of a potential new wave of the coronavirus pandemic.
As of Tuesday evening, Qingdao reported six confirmed cases and six asymptomatic cases. Three of the cases are severe, and the patients are being treated at a hospital affiliated with Qingdao University, according to local health authorities. It was China's first domestic Covid-19 outbreak in several months.
Among 123 scheduled flights from Beijing, Shanghai and Guangzhou to Qingdao, 64 were canceled, according to Qingdao Liuting International Airport. The city started mass testing of all of its 9.4 million residents.
The rest of China has been reporting a handful of new cases each day, all of them imported. Airlines and some airports in other cities implemented extra requirements for passengers from Qingdao. Nearly 20 provinces issued emergency control measures to conduct thorough screening and testing of travelers arriving from Qingdao since Sept. 27.
Read original article