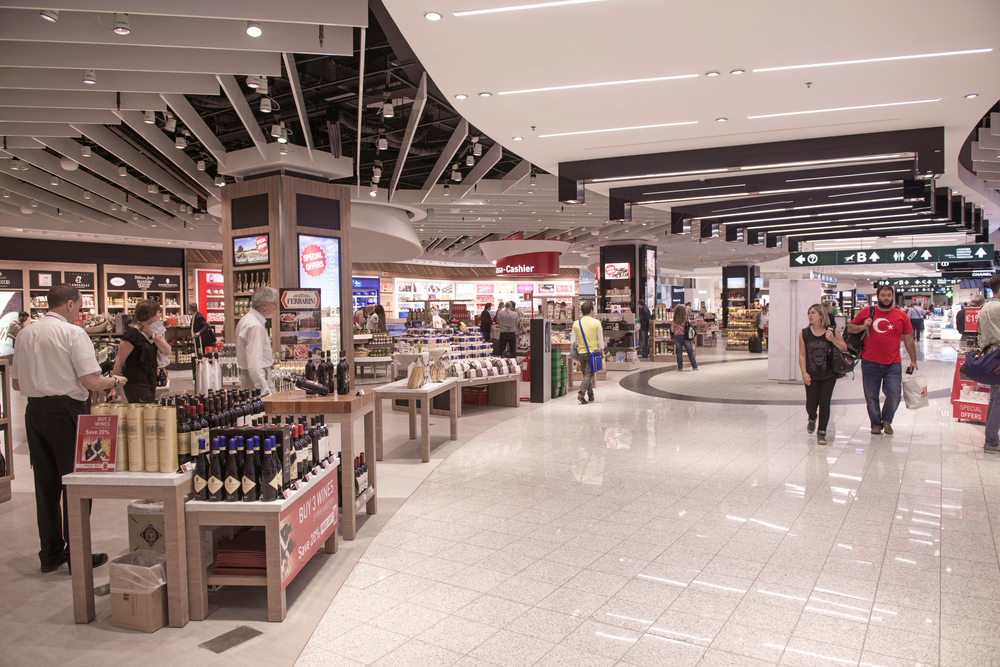 China Tourism Group Duty Free Corp has reported first-half revenue of RMB19,310 million (US$2,855 million), making China Duty Free Group (CDFG) the world's largest duty free retailer for the first half of the year by turnover according to analysis by Nikkei Asian Review, subsequently confirmed by The Moodie Davitt Report.
As reported, Dufry, which has topped The Moodie Davitt Report Top 25 Travel Retailer Rankings by turnover for the last six years, saw revenue plunge -62% (-60.6% organic) to CHF1,587 million (US$1,734 million) in the first half of 2020.
As reported, Lotte Duty Free, world number two last year, posted a -62% decline in sales year-on-year in Q2 2020 to KRW580.2 billion (US$490 million), bringing first-half sales to around US$1.25 billion based on today's exchange rates.
China Duty Free Group ranked fourth in the latest Moodie Davitt ranking of travel retailers worldwide (based on 2019 sales). The 2020 results are likely to tell a very different tale as the retailer's sales surge in Hainan and the rest of the channel wallows amid the COVID-19 crisis.
After China Tourism Group Duty Free Corp posted revenue +64.6% higher than Dufry for the first six months of the year, Li Dan, an analyst at Zheshang Securities, declared that the company has "succeeded Dufry" and is poised now to be the industry leader in a "new era of duty free".
In the three months to the end of June, China Tourism Group Duty Free Corp net profit was up +6.7% year-on-year at RMB1,051 million (US$156 million) while revenue rose +5.4% year-on-year to RMB11,673 million (US$1,728 million).
The resurgence for the CDFG parent company in the face of the COVID-19 pandemic was primarily driven by sales on Hainan, which accounted for 47% of the company's revenue in the first half of the year. In the six-month period, the company's operations in both Sanya (revenue up +12.2% year-on-year) and Haikou (revenue up +136% year-on-year) performed ahead of expectations.
Smartkarma anticipates China Tourism Group Duty Free Corp's revenue for the second half of the year will be RMB28,700 million (US$4,247 million), a +23.8% year-on-year increase.
Read original article