With the gradual mitigation of the pandemic outbreak, the willingness of Chinese tourists to travel is rising every day as a recent report conducted by ITB China revealed. Despite the uncertainties surrounding the travel industry amid COVID-19, the ITB China Travel Trends Report, a yearly publication updating global travel suppliers and Chinese buyers with the latest trends of the China's travel market, sees a restoring demand for travel by Chinese tourists.
According to the survey, over 90 percent of the respondents believe travel to be still one of the preferred leisure activities among Chinese consumers. Over 40 percent of those surveyed have recently received inquiries from consumers on outbound travel products. From May to June 2020, nearly 60 percent stated that their clients are interested in travel products as well as actively buying pre-sale travel products.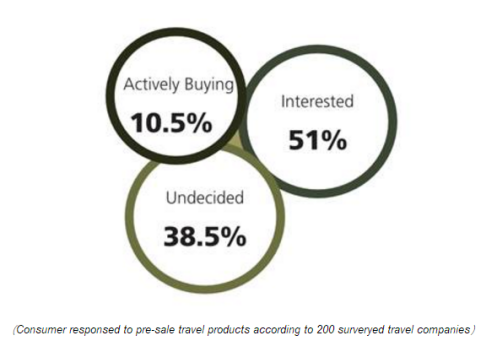 Asked about the average annual spending of Chinese households in the next year, 60 percent of those surveyed estimate the spending between USD 700 ~ 2,800, 24 percent expect it to be between USD 2,800 ~ 7,060, 10.5 percent think might less then USD 700, and 5.5 percent believe will more than USD 7,060.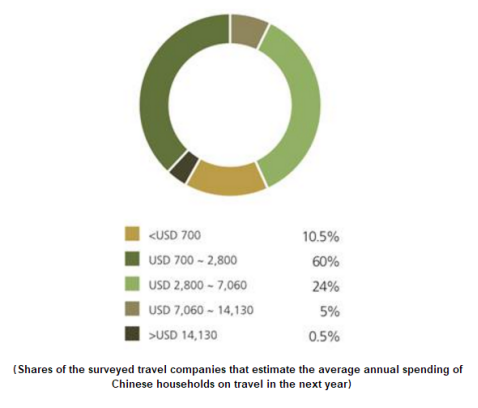 Latest Statistics on China travel market are encouraging
According to the China Tourism Research Institute, the Tomb-Sweeping holiday, a public holiday in China from 5-6 April 2020, all nationwide destinations (Chinese cities and tourist spots) welcomed a total of 43.3 million visits from Chinese tourists and generated the domestic travel-related revenue of USD 1.18 billion this year.
Statistics from the Chinese Ministry of Culture and Tourism show that during the public holidays from 1 – 5 May 2020, all nationwide destinations welcomed a total of 115 million visits and generated the domestic travel-related revenue of USD 6.79 billion.
During the Dragon Boat holiday from 25 – 27 June 2020, all nationwide destinations attracted a total of 48.8 million visits and generated the domestic travel-related revenue of USD 1.75 billion.
The cross-province tourism in China has reopened in July. According to the "Cross-province travel market recovery half-month report" by Trip.com published on 29 July, more than 4,000 travel agencies have released domestic travel products on the platform, and the number of tourists and orders has increased significantly. The highest number of tourists to popular destinations has grown by 273 percent month-on-month, and the highest number of tourists from popular departure destinations has grown by 1200 percent month-on-month.