Recently, Travel analyst ForwardKeys presented the latest research data that underlined the rebound in Chinese domestic travel and travel retail, led by the resurgent Hainan Island market.
A special webinar on Mainland Chinese travel was hosted by ForwardKeys Vice President Insight Olivier Ponti, with contributions from Forwardkeys China Market Expert Analyst Nan Dai, Spending Data Product Manager Xu Chen and Director of Retail and Travel Retail Marina Giuliano.
Nan Dai was upbeat about prospects for the continued recovery of China's domestic air market, continuing a trend that began in late February as the crisis eased and the economy began to open up again.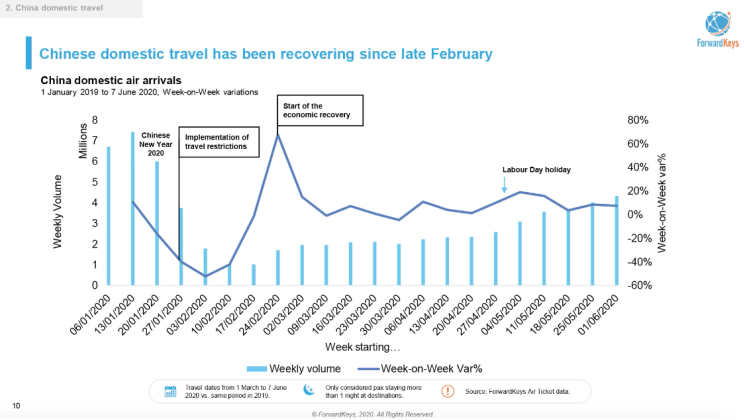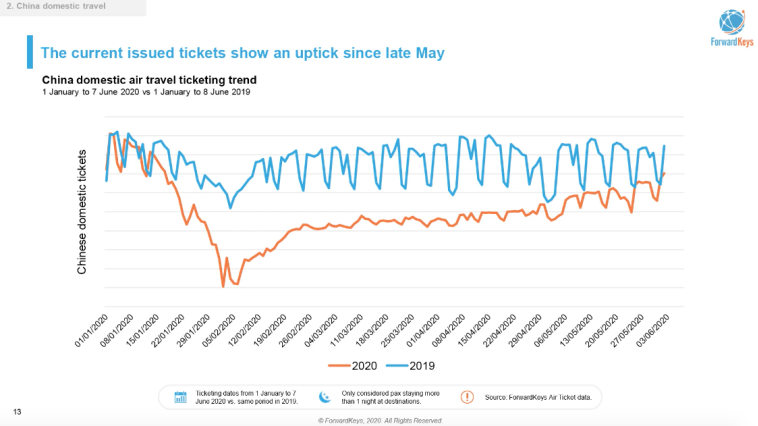 Looking ahead, there has been a "significant uptick" in travel bookings in recent weeks for travel in the rest of June and July, she said, with the Dragon Boat Festival (19-30 June) a key barometer of traveller confidence. Around 68% of travel bookings for June have been made within four days before travel, suggesting many more last-minute decisions are being made by consumers.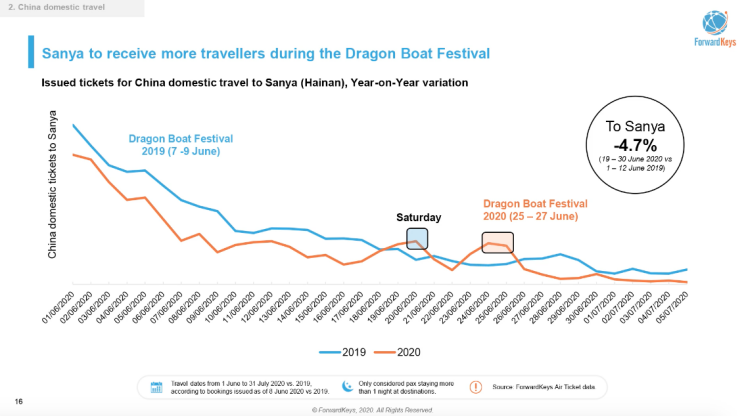 "Hainan travel retail has proven very resilient and duty free consumption has had better trends than other locations. The business opportunity [for brands] is now. It's not just about revenge shopping, but a longer term ambitious plan from government." She highlighted new developments covered extensively by The Moodie Davitt Report, including the announcement of the ambitious Free Trade Port project, the expansion of duty free allowances for shoppers and the Haikou International Duty Free Mall, to be managed by China Duty Free Group.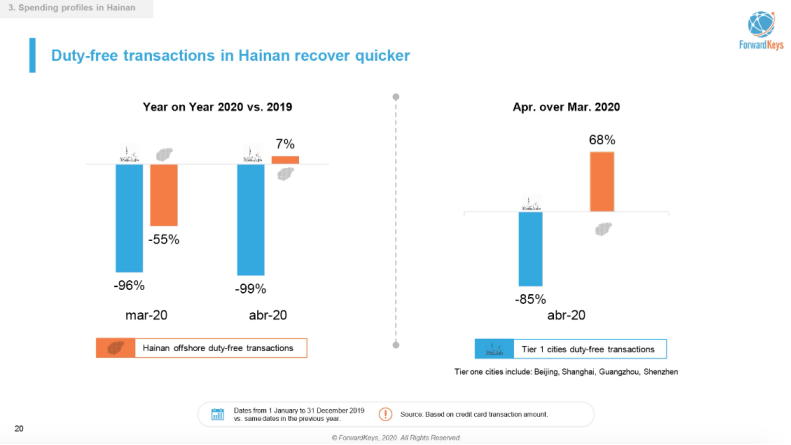 Read original article