Booking Holdings announced to its employees that the company's CEO Glenn Fogel has tested positive for the COVID-19 coronavirus.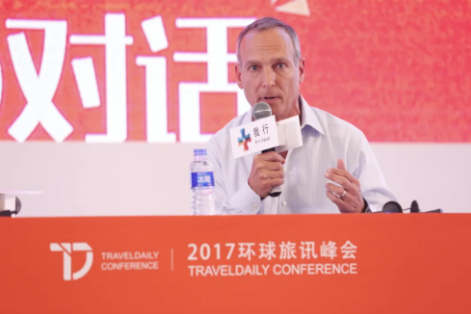 Mr. Fogel showed mild symptoms and was tested on March 26. At the end of the day on March 31, 2020, he was informed that the test was positive. Mr. Fogel has not shown any symptoms since March 28.
He has continued to perform his responsibilities as Chief Executive Officer at all times.
The company said it maintains full succession plans for all senior executives including temporary delegation of responsibilities to other leaders within the organization if necessary for any reason.
In a video message, Mr. Fogel urged everyone to follow all the protocols that have been implemented by local governments such as physical distancing.
In a telephone interview with Skift Wednesday evening, Mr. Fogel said he is "very happy" that the US government stepped up to adopt the USD 2.2 trillion relief package.
He said Booking Holdings is still looking through all the fine details about the relief package, what is it, what are the conditions, what are the benefits, and see if that is appropriate for the company or not.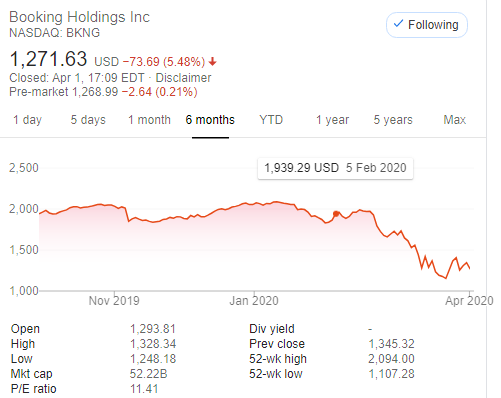 Share price of Booking Holdings has dropped significantly by 34% from USD 1939.29 on February 5 to USD 1271.63 on April 1.