From the dawn of the jet age to the uncertain early days of the first scrappy OTAs, travel innovation's pace may not be consistent, but its forward motion is constant. New technologies and bold ideas fuel startups, spark pivots and alter strategies. But when do we reach that future our visionaries promised us?
At November's Phocuswright Conference, we once again bring together travel's brightest leaders to take stock of our industry's past and plot its future. Have we reached the milestones we expected to? When we think about the potential of tech to deliver the perfect path to the perfect trip, we have to ask ... Are We There Yet?
If you are based in China, we have a special ticket rate for you! Learn more here: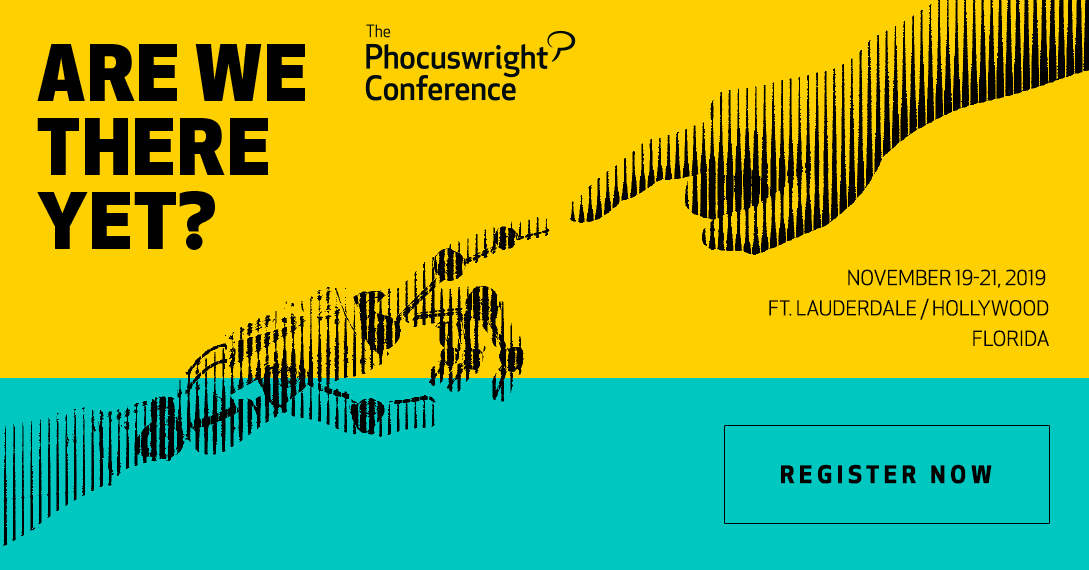 The 2019 Phocuswright Conference theme - Are We There Yet? - covers six key areas of focus:
- The Frictionless Future
- Global Gains
- Right Product, Right Time, Right Device
- Truth in Ad Tech
- Countdown to a Showdown
- Smart Data
Explore the speaker roster that includes Booking Holdings, eDreams ODIGEO, Expedia Group, Facebook, KAYAK, TripAdvisor, and much more here.
REGISTER TODAY