Shiji has been on an acquisition tear. A look at its financial filings shines a light on how the Beijing-based hospitality technology company has been spending its money abroad. But the strategy remains convoluted to some observers. Shiji has collected and built a set services for hotels and restaurants with a sprawling and seemingly unfocused ambition.
Shiji has only a small foreign business. In 2018, it generated only $36 million in operating income outside of mainland China. That was merely 8 percent of its total operating income of $412.9 million (2.84 billion yuan).
But Shiji has been investing abroad. Since January 2016, it has spent at least $141 million on acquisitions and equity investments in travel tech companies outside of China, according to Skift's review of its financial filings.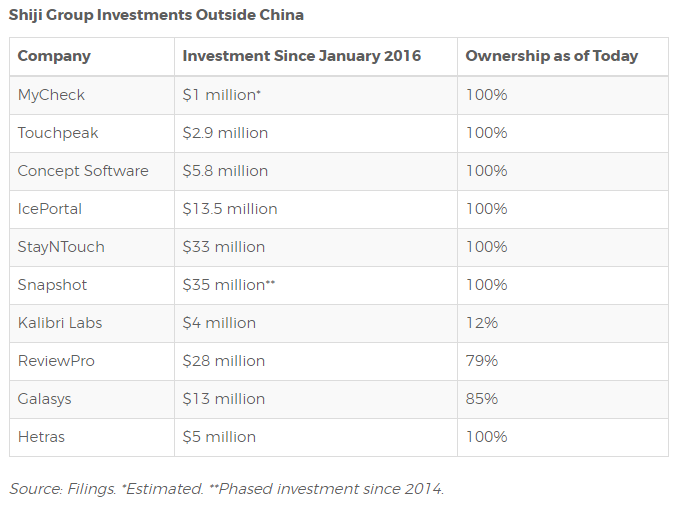 Shiji has dominance in China for hotel and restaurant enterprise software. Its domestic momentum is slowing. So it's looking overseas to find long-term growth.
Kevin King, chief commercial officer at Shiji Group, has led the overseas acquisition strategy.
"I think we have a good base of product and services in our portfolio," King said. "We have enough that is creating noise in the market and gets us in the door to have a serious conversation with independents, regional groups, and globals."
The company is doing something more sophisticated than merely rolling up some companies and putting them under one brand, King said.
Read Original Article