ChinaTravelNews, Ritesh Gupta –The maturity of China's mobile Internet era means that travel e-commerce brands need to think smartly about digital and mobile.
For online search, the days of focusing only on search engines have been coming to an end for a few years. Travel brands attempting to target their core audience in the early stages of the booking funnel need to understand algorithms that shape content within the ecosystems of Baidu, Alibaba and Tencent (BAT), along with Sina and Sohu. According to emarketer.com, these companies together are expected to garner nearly two-thirds of digital advertising in 2019, and the total digital ad spending in China will grow 22.0% this year.
Critical areas related to search optimization are being assessed as consumers shuffle between e-commerce sites or apps, review websites and apps like Dianping, search engines like Baidu, Shenma and Sogou, social media including not only Weibo and WeChat but also emerging options like XiaoHongShu, travel specialists like Ctrip, Mafengwo and Qyer. Five factors are noteworthy for search optimization in China.
Similarities and differences between Baidu and Google
On one hand, basics like keyword planner, Index for popular topics, significance of long-tail and meta keywords are important and common for both Google and Baidu. On the other hand, the discrepancy in the handling of keywords, backlinks, indexing of images and videos needs to be examined.
Another critical aspect is how Baidu's own family of sites are figuring in the results, and how to gear up for that. A source remarked that the indexing of search results featuring Baidu's own sites has raised concerns about content quality.
Chinese digital marketing agency Dragon Trail Interactive told ChinaTravelNews that Baidu is China's leading search engine, preferred by 42.5% of mobile search users in 2018. It is suitable for brands with a Chinese website, and they can register for a Baidu account.
"Baidu searches are down, and this is because search is fragmenting and becoming more targeted to specific platforms, depending on what users are looking for," said House Cheng, Social Media Associate Director of Dragon Trail Interactive.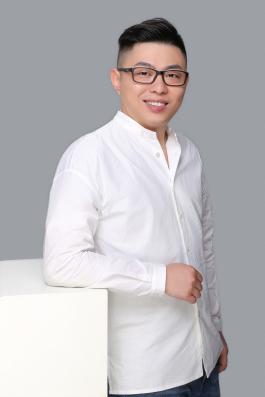 House Cheng, Social Media Associate Director of Dragon Trail Interactive
The level of search fragmentation
Mr Cheng pointed out that the level of fragmentation is rising as different activities are being addressed by different apps or platforms. "For example, if you're looking for news, you might search on Weibo, similarly to Twitter in the west. For shopping, you would search directly on Tmall, Taobao, or JD to find a specific product, or on Xiaohongshu to find inspiration. To search for things your friends are interested in or posting about, you would use WeChat. For restaurants, it's Dianping. For travel, if you're looking for attractions or information about a destination, you could search on Mafengwo or Qyer. Baidu is more for a traditional search. Each platform has different strengths, so this is a reason people could be using Baidu less and less," said Mr Cheng.
Difference in algorithms and the impact on search strategy
Consumers can go seamlessly from social interaction to content inspiration to shopping without ever leaving the ecosystem they're in, as in the case with Tencent's WeChat. So how challenging is it to prepare a search strategy for such ecosystem? Mr Cheng suggested travel marketers need to understand the maturity of algorithms, and how that impacts digital advertising. "WeChat doesn't have SEM (search engine marketing), but they do have SEO (search engine optimization). It's a less mature algorithm than Baidu's," said Mr Cheng.
The Baidu SEM has a Brandzone feature, which list top search results showing a company's website, an image, a description and links. WeChat also has a Brandzone like Baidu, but it's not an ad, and any official account can apply to create one. This is often the top search result on WeChat if you search for a brand. Search results below this include mini-programs related to the brand, the official account, Moments – where you can see if your friends have posted about the search query, and results from Sogou Baike (a Wikipedia-style resource from search engine Sogou) and Q&A forum Zhihu. Then, you see articles by official accounts on WeChat that have the search query in the name, Tencent videos, and other content. The order of these search results is not fixed, and will differ depending on the user and when they search.
"WeChat doesn't have an official SEO ranking system, but brands can get an idea of how it works through observation, and improve their ranking that way. For example, brands can launch a WeChat mini-program and an official account, create a Brandzone listing, try to encourage UGC, set up an entry for the brand on Sogou Baike, and add brand-related questions and answers on Zhihu. They should also try to put their name or keywords in the title and content of posts," Mr Cheng suggested.
Path to purchase in an ecosystem
Chinese internet giants, the BAT, have their own ecosystems yet they are intertwined, and this can affect search significantly. "Weibo has investment from Alibaba, and Alibaba owns Fliggy, so these are all connected and means Fliggy-related search results will get a boost on Weibo. But on the other hand, you can't share links to Alibaba or Fliggy on WeChat, which is owned by Tencent. For e-commerce, WeChat is tied to JD," Mr Cheng explained. So an activity that starts from search on one of the apps or sites owned by an ecosystem can be further driven to a desired call to action on another site of the same ecosystem.
Brands use WeChat to build awareness and engage consumers, but it also supports e-commerce, mobile payment, and other services. When it comes to brand marketing, WeChat is primarily a peer-to-peer network. Organic reach through peer-to-peer sharing is important, but growth can be slow without additional campaign actions to expose the account to new audiences. It needs a targeted direct marketing channel to drive followers to the official account to consume content, access services and make purchases, according to Dragon Trail.
So it becomes vital to understand different ad formats to complement the organic search activity and the overall path to purchase. In the case of WeChat, ad formats include display ads on the Moments feed and inside WeChat official accounts. In the case of Weibo, the Weibo Search Page is customized with an image, buttons, Weibo account and Weibo posts recommendations, to increase the brand awareness and fanbase on Weibo. It will appear when users search for the brand name or related keywords on Weibo.
"Travel brands can get SEM on Fliggy, and one can also pay for search-related sponsored content on travel websites," Mr Cheng said.
KOLs and their role
The most popular search on social platforms is content from KOLs (key opinion leaders) or influencers. This type of content allows brands to rank higher because the search algorithms prefer it. There is unconfirmed suggestion that content from KOLs featuring on Xiaohongshu and Weibo gets priority, and even gets indexed by Baidu. An industry insider didn't think KOL content is being ranked high in search rankings for social media in China, but agreed that influencer marketing can be very effective for reaching a wider and new audience.
Mr Cheng recommended that a brand should concentrate on content plus advertising to acquire new users. It can be highly targeted on WeChat to reach people according to the city where they live, their interests, even the brand and model of their phone. Working with KOLs is also advisable. "KOLs doesn't just mean individual travel influencers who can help spread brand awareness, but also influencer accounts for specific fields – such as those that regularly publish travel deals, lifestyle content, or accounts for families with young children. Influencer accounts can be used not only to grow brand awareness and a fan base, but also for specific sales promotions," said Mr Cheng.