ChinaTravelNews, Ritesh Gupta – Ctrip is gradually drifting away from being a transactional platform offering simply a search tab or budget-friendly deals. Instead, it is introducing functionalities with upgraded user interface to make it easier for travelers to figure out where to go and what to do.
Ctrip is applying its expertise to develop personalized content recommendations with a contemporary user experience design, as well as ensuring that the suppliers of personalized experiences are offering their products on its platform.
The customized travel platform that Ctrip introduced a couple of years ago after studying the market has now progressed to version 3.0. The upgraded version enables not only broader supply chain capabilities but also more targeted customer segmentation to tailor offerings for high-net-income individuals. Ctrip's data shows that the average expenditure per person on a high-end customized travel package was RMB 23,800 (USD 3,410). By 2018, there were 1.67 million high net-worth individuals (HNWIs) in China, according to a report jointly released by Ctrip and COTRI (China Outbound Tourism Research Institute).
Developing quality customized travel experience on an open platform
Ctrip's Customized Travel Platform is an open platform connecting customers and various kinds of suppliers in the tourism vertical market, according to Jonathan Xie, Ctrip's General Manager of Customized Travel Business.
"Our main goal is to provide customers with tailor-made tour solutions. We facilitate and empower suppliers to do that and provide the best customized travel experience for our travelers," he said.
The number of orders on Ctrip's customized travel platform increased 180% last year.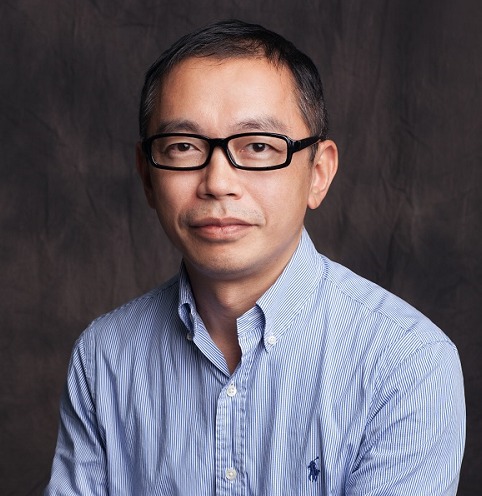 Jonathan Xie, Ctrip's General Manager of Customized Travel Business
"Our plan is to cover more of this niche market and develop a C2B2B platform. We aim to lift the GMV of Ctrip Customized Travel Business up to RMB 10 billion in the coming two years," said Mr. Xie. "The GMV of outbound business already accounts for 60% of the whole of Ctrip Customized Travel Platform. The proportion of outbound travel will grow even higher following the launch of our Platform 3.0 because we can involve numerous resources around the world into our platform and provide customers with abundant outbound travel solutions."
Streamlining the process for suppliers
The Ctrip Customized Travel Unit welcomes suppliers to join the platform and link them up with customer requests.
"So far, we have more than 2,000 suppliers on our platform, but only about 5% of them are based in China. We believe we still have huge room for improvement. By following our globalization steps and the continuing efforts on the construction of the C-B-B platform, we will involve more and more overseas suppliers to ensure that we provide the best services for our growing customer base," said Mr Xie.
"It is easy to join our open platform, we use an e-contract system, and it only takes 15 minutes to finish the whole contracting process. (It is) all done after finishing the qualification screening process. We need to set the standard and ensure quality and monitor their quality," said Mr. Xie.
The platform engages with two kinds of suppliers – Integrated Service Providers (ISP) who interact and finalize a contract with a customer, offering a total tour solution; and Single Resource Providers (SRP) who only make B2B deals with ISPs and do not deal with customers directly.
"ISPs will provide the entire package, in some cases incorporating some destination activities offered by SRPs. At our current stage, SRPs will not directly deal with customers on the platform. Instead they can make deals with ISPs in the B2B model. We do not eliminate the possibility of allowing SRPs to directly interact with customers, as long as their technical and contract structure is ready," said Mr. Xie.
The 2.0 version of the platform did not have SRPs because it mainly served as a C2B platform. "All suppliers had to directly interact with customers as an ISP then. But, it's difficult for the ISPs to efficiently make contracts with numerous single resource providers from around the world," said Mr. Xie.
The new C-B-B platform hosting ISPs and SRPs in the database allows C2B (Customers to ISPs) and B2B (ISPs to SRPs) deals to be made instantaneously, including all contracting, payment, and settlement procedures, Mr. Xie explained.
Giving traveler more control over itineraries
The next generation platform also allows customers to design their own itinerary with system tools on the platform. "It is exactly what we expect for the next generation platform. Currently, the itinerary designing process is somewhat tedious. We are trying to make it fun for customers and make it easy for our itinerary designers," Mr. Xie said.
Ctrip provides customized services and products for individuals and designs their travel itinerary and plan so everything is totally based on users' requirements. Ctrip says there are 6,000 customized travel consultants associated with the platform. All customized travel consultants or itinerary designers are from the suppliers' side and not Ctrip staff.
"Big data is a way for us to understand the customer – a customer submit a request online indicating the number of people, daily budget, interests and other particulars. and we match them accordingly with specialists or travel designers and the supplier chain," Mr. Xie said.
In terms of quality, the platform sets the service standards and manages quality control through supplier screening and ratings.
"It is vital for us to set service standards and take quality control measures into our own hands through ensuring supplier screening and rating. Our ultimate philosophy is to manage the platform and encourage competition among all the suppliers. As a platform, it's our obligation to build a fair, open, and impartial competitive environment. It is through that our suppliers with good performance will be rewarded, and those who have negative reviews will be observed and asked to improve. Thus, the market will keep on improving and ensure the best of services for our customers," he said.
"As a technical platform, we facilitate all deals to be smoothly made online. As a service platform, we define service standards across all service procedures, and take proper control measures to enforce these standards. Ctrip takes on board the ultimate obligation to secure customer experience with a perfect emergency handling system," he added.