Ryanair Holdings, Europe's largest airline group, today (11th June) announced it has agreed to purchase Malta Air, a Maltese start up airline, into which Ryanair will move and grow its Malta based fleet of 6 B737 aircraft.
This investment in Malta Air will allow Ryanair to grow its already sizable presence in Malta (3m customers p.a.), and access non-EU markets (North Africa) from Malta. Completion is planned for the end of June.
Ryanair CEO, Michael O'Leary said: "Ryanair is pleased to welcome Malta Air to the Ryanair Group of airlines which now includes Buzz (Poland), Lauda (Austria), Malta Air, and Ryanair (Ireland).
Malta Air will proudly fly the Maltese name and flag to over 60 destinations across Europe and North Africa as we look to grow our Maltese based fleet, routes, traffic and jobs over the next three years. "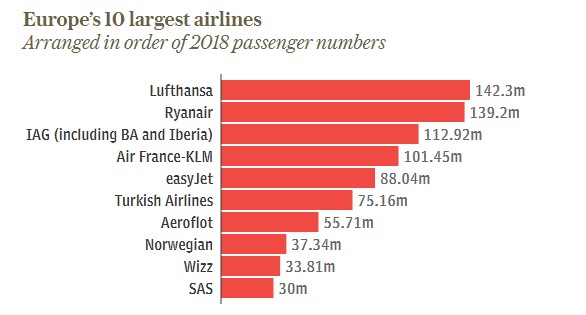 With a fleet of 439 aircraft (and orders for a further 260) serving 225 destinations, Ryanair is about to overtake the Lufthansa Group as Europe's biggest airline. Worldwide, however, it remains some way off America's big four, topped by American Airlines, which welcomes around 200m passengers a year.
Read Original Article