ChinaTravelNew, Xenia Wang - The landscape of the tours and activities market is fragmented, but it is finally going digital as big players such as Expedia, Booking Holdings, Airbnb and GetYourGuide are increasingly stepping up the game. Emerging startups, Singapore-based travel technology company Guiddoo among them, are also trying to grab a share of the pie of the in-destination tours and activities market.
With cash from the latest November 2018 funding round, Guiddoo is marching into the China market with a booth debut in ITB China 2019, to be held on May 15-17 in Shanghai.
Shifting from selling audio guides to destination products
Guiddoo started in 2013 supplying audio guides to Indian outbound travelers to provide information about overseas destinations. Facing high cost for content building and low conversion rate of people buying the audios, the company pivoted two years later to become a transaction platform in order to grow its scalability and revenues, Since then it had reported 700% year-over-year revenue growth. Vineet Budki, co-founder and CEO of Guiddoo, said: "I think the reason for us to be successful is that we did a lot of ground work and built strong partnerships in destinations and demand market."
Unlike flights and hotels that are supported by a wide network of GDS or PMS support, tours and activities have long been plagued by its offline and decentralized nature. Mr. Budki thinks this structural problem may in fact present an opportunity to disrupt this sector, by giving small travel agents and suppliers direct control over destination resources to compete with the bigger offline and online players.
Guiddoo has raised more than USD 1.1 million in funding over the previous financing rounds. The proceeds from the latest round have been earmarked for its expansion in China. By now, it has distribution in 15 cities in India and is expanding in Dubai, Singapore, Malaysia, Hong Kong, Bali and Thailand.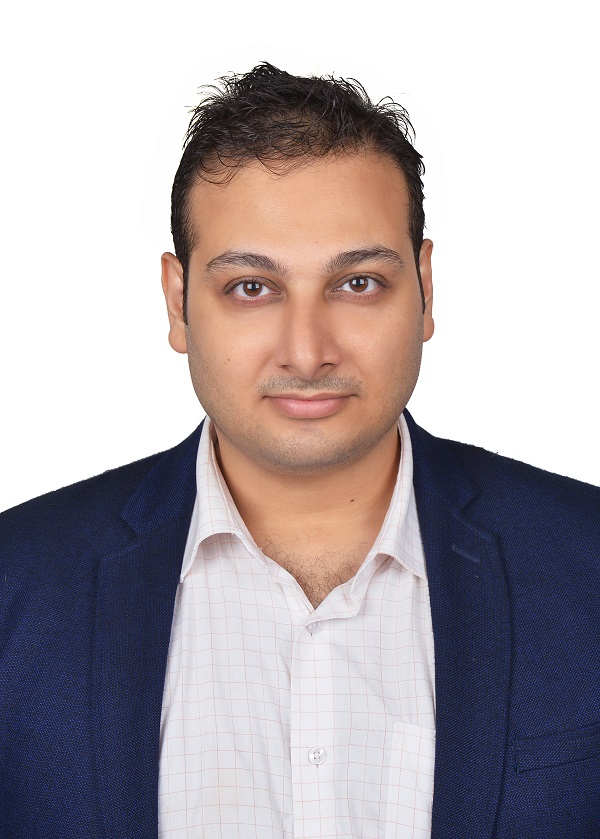 Vineet Budki, Co-founder and CEO, Guiddoo
Building a marketplace for travel agents and travelers
Guiddoo is a B2B and B2C marketplace converging destinations and end-users. "Some 80% of our business is coming through B2B travel agent business, and 20% from travel desks, OTAs and excursion APPs," Mr. Budki told ChinaTravelNews.
Through its B2B brand Guiddoo World, the content-turned-aggregator is developing cooperation with both travel agents and destination suppliers, which are believed to be the key drivers of the sector. By now, it has worked with 4,000-plus travel agents across global locations.
Positioning itself as a technology company other than just a transaction platform, Guiddoo offers Trip Assistant as a backend office for travel agents to help customers with on-ground support during the trip, such as itinerary management, last-minute changes and driver's contact number. It is offered for the exclusive use of the customers who book through its B2B travel agent partners and have Booking IDs generated by the Guiddoo system. Mr. Budki claimed that the error rate of its ground operation at destinations – meaning the probability of a bus being late for pick-up or a customer ending up not happy with the service – was no more than 4%, according to data collected automatically from Trip Assistant and manually from post-trip feedback.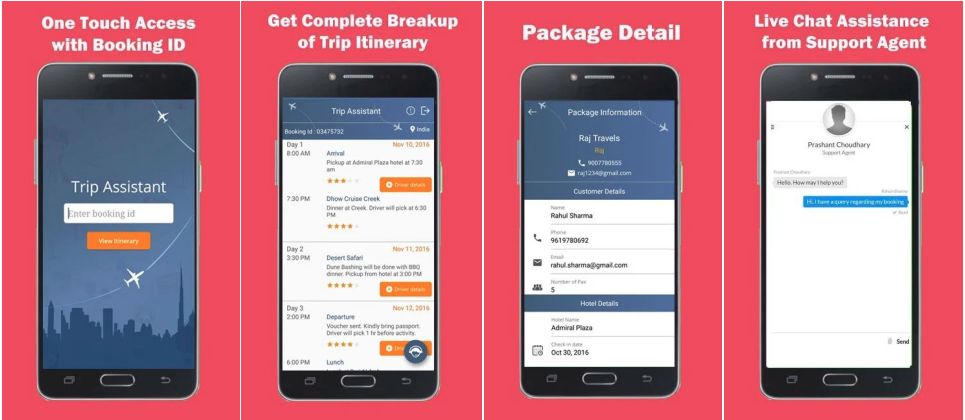 On the B2C front, free independent travelers (FITs) can use Wayrtoo to view and book tickets, tours, dining and more destination experiences.
Rosy business outlooks in China and India
Last year, Guiddoo handled more than 22,000 customers and turned over USD 2.5 million. This year, Guiddoo projected it would serve 72,000 customers and generate USD 20 million, based on the potential market size of the world's two most populous countries, China and India, that are its key target markets.
According to India Outbound Tourism Market Analysis 2012 – 2017 and Forecast 2018 – 2025, there were more than 23 million outbound tourist departures in 2017 from India. The United Nations World Tourism Organization projected the country could account for 50 million outbound tourists by 2020.
In China, outbound travel totaled 149.72 million last year, a year-on-year increase of 14.7%, according to the Ministry of Culture and Tourism. This year, outbound visits from China are forecast to climb 11% to exceed 166 million.
"The number after this year is going to be much higher than predicted, because it is certainly doable with the right mix of distribution and destinations", said Mr. Budki.
New domain makes available 5,000-plus excursions for outbound travel booking
Nearly 50% of Chinese outbound travelers prefer independent travel over group tours, according to a Skift research report announced in May 2018, because they tend to eschew the most-visited destinations like Thailand and Singapore, and prefer adventure activities like climbing the Kilimanjaro or a jungle safari.
Riding on the shifting preferences of Chinese outbound travelers, Guiddoo initiated its operations in China after one-year preparation since Mr. Budki's first journey to China in June last year. "If we can give travel agents the power to customize customers' trips and the price that is equivalent to what the big players are giving them, there's a big opportunity that we can capture," he said.
Guiddoo's strategy in China is to go through medium and small travel agents which are more focused on FITs. "We're targeting the Chinese outbound market, technically the outbound market which goes through travel agents", said Mr. Budki.
In the next couple of weeks, small and medium travel agents across China will be able to book 5,000-plus excursions through Guiddoocn.com, a domain that the team is currently working on.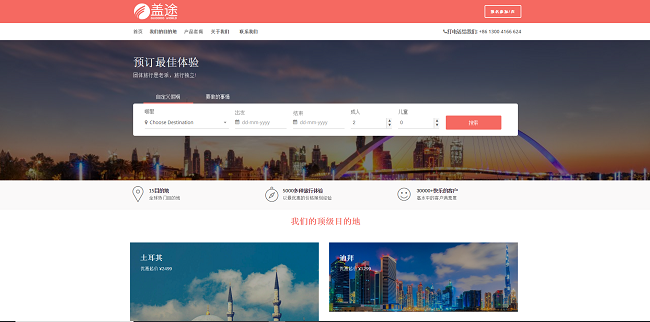 Tackling intense competition by targeting travel agents
Guiddoo is facing intense competition from regional rivals like KLOOK and KKday, which have respectively nabbed USD 521.5 million and USD 22 million in their previous funding rounds. However, as far as Mr. Budki is concerned, KLOOK and KKday are serving end customers who make direct reservations, while Guiddoo is targeting travel agents with a variety of services. Guiddoo is also different in that it offers products in African and Middle Eastern destinations, including Turkey, Tanzania, Kenya, Jordan and Dubai, while the two rivals mainly specialize in Asian destinations while extending to Europe, Australia and the United States.
For its China operation, Guiddoo is seeking to finalize deals with independent travel service suppliers and content distributors like Ctrip and Qyer. Mr. Budki pointed out: "We're focusing on building distribution with travel agent partners, so it's not a competitive scenario but more of a win-win."
According to a Phocuswright study in 2017, the travel activities sector has become the third-largest sector of the travel industry after airlines and hotels, and could be worth USD 183 billion by 2020, up nearly 50% from 2015.
With its destination knowledge, in-house technology and financial status, Guiddoo is starting to draw attention in the increasingly crowded tours and activities space. However, as the industry went through major shuffling in 2018 with the acquisitions made by Booking Holdings and TripAdvisors, and KLOOK receiving a USD 225 million injection boosting its D funding round total to USD 425 million, whether Guiddoo can disrupt the "destination resource, online booking and ground operation" business model and maintain sustainable operations remains to be seen.