New research reveals that traveller wellness and satisfaction are the third-highest priority among corporate travel managers, but many companies fail to give it priority.
A survey of 53 travel managers from around the world conducted by BCD Travel found traveller wellbeing came in just after cost control and duty of care as a priority.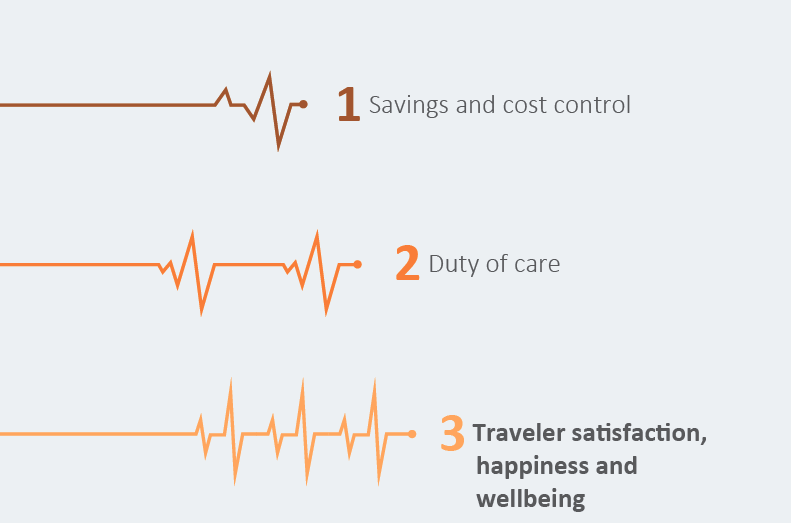 Seventy-two percent of respondents named talent attraction and retention as the top reason why traveller wellbeing is vital. However, while 55% of those polled said their companies have an employee wellness programme in place, only 11% designed a programme specifically for travellers.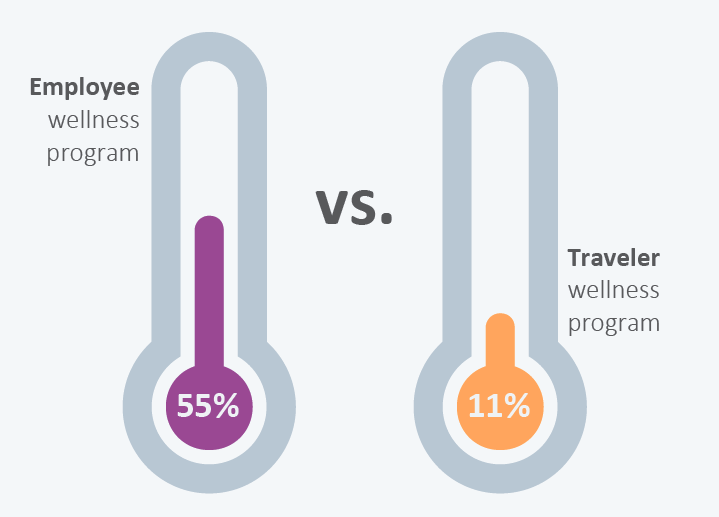 Jorge Cruz, EVP of global sales and marketing at BCD Travel, commented: "After bringing savings and cost under control, travel managers are sometimes challenged to decide 'what's next?' Research such as the wellness survey can help travel managers identify opportunities that position their travel programme as a driver of innovation for the company as a whole. By contributing to a traveller wellness programme that keeps frequent travellers such as sales employees satisfied, travel managers can help a company to outperform their competition and thus create an effect much larger than just happy travellers."
The survey also found big gaps when it comes to specific wellness initiatives; 95% of travel managers rated recommendations for restaurants with healthy menus as important, but only 14% of companies offer such referrals. Likewise, 90% of respondents think psychological support for travellers is necessary, but only 14% have such a programme in place. And 90% of those polled said time off after a long business trip is essential, but only 17% recognise this in their travel policies.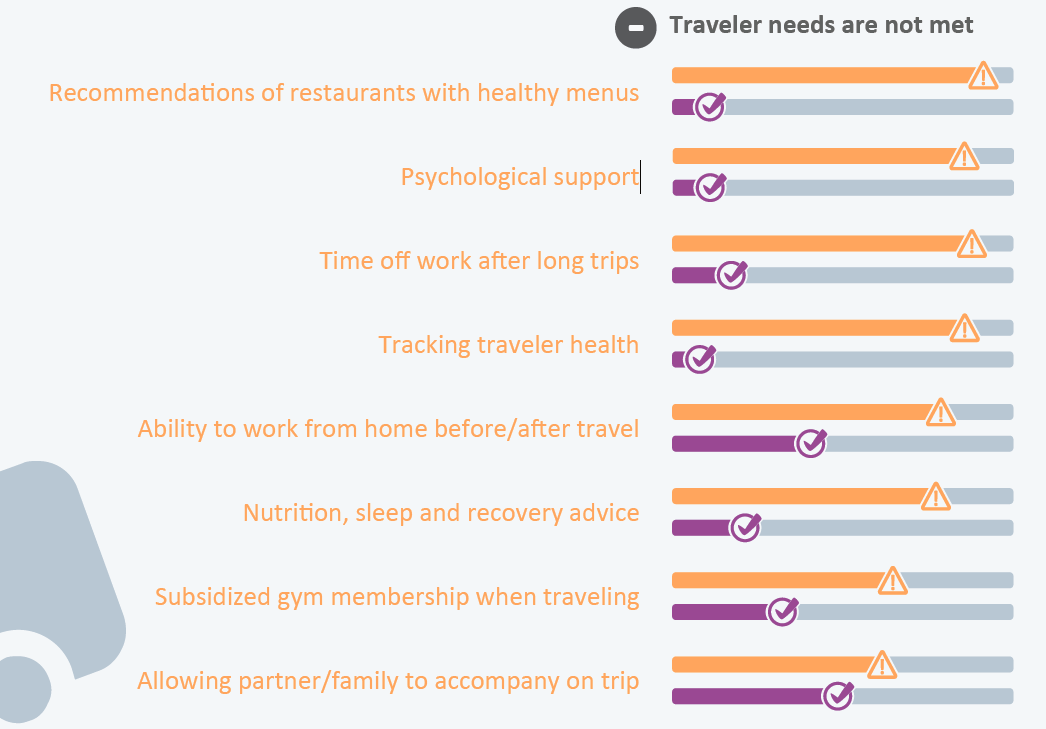 And in terms of gaps between policy and traveller expectations, the survey revealed more than 83% of respondents said aeroplane class/cabin upgrades are key but only 29% of policies allow these. The situation with hotel upgrades is similarly unbalanced at 82% versus 18%.
Natalia Tretyakevich, senior manager of research and intelligence at BCD Travel, said: "Corporate travel can be exhausting. Business travellers are faced with the disruptions and uncertainties of navigating unknown territory. Being away from the comforts of familiar surroundings influences their wellbeing and happiness. It's anything but business as usual. The research reveals that traveller wellness can be achieved by a few actions such as seat upgrades, restaurant recommendations, or offering hotels with fitness amenities."
Read Original Article