ChinaTravelNews, Xenia Wang - Fosun Tourism Group projected last month that the group might return a net profit of no less than RMB 350 million for the year ended December 31, 2018 in its financial results scheduled for next month. This would certainly make its investors joyful as the group had been reporting net losses since 2015 – RMB 295 million for 2017, RMB 473 million for 2016, and RMB 954 million for 2015.
The group went public on December 14 last year as a travel unit spun off from Chinese conglomerate Fosun International. The group has three main sources of income, from resorts, tourism destinations, and leisure tourism services and solutions.
Long before the establishment of Fosun Tourism in 2016, Fosun International entered the travel industry in 2010, and had continued to step up its game ever since. It acquired 7.1% share of Club Med in 2010, followed by 98% of the French resort and subsequently delisting it from the Paris Euronext for privatization in 2015. In 2013, it spent RMB 512 million to acquire 1.97% interest in China International Travel Service, and became its third-largest shareholder. In 2015, it bought an initial 5% stake in Thomas Cook and set up a joint venture for the Chinese market; it also invested USD 375 million with TPG to acquire Canadian circus producer Cirque du Soleil and brought the performance to China. In the same year, it acquired 4.37% stake of India's largest OTA platform MakeMyTrip.
Mr. Jim Qian, Chairman & CEO of the Fosun Tourism Group, sat down with ChinaTravelNews before he left for ITB Berlin.
Nothing like OTAs
"We will never list everything on the website, as online travel agencies (OTAs) would do, because we only sell what the customers really need", said Mr. Qian.
Dedicated to bringing happiness to global families, FOLIDAY, as "Fosun Holiday" is affectionately known, promotes the "Family+Holiday" concept. "We intentionally limit the booking of MICE activities on our properties, especially during peak travel seasons," he said, adding that the Atlantis Sanya in southern China's Hainan province will consider serving more corporate clients during off-seasons. "Unlike hotels with low occupancy, we don't rely on business travelers to boost our operation. We would really like it if families choose to take a FOLIDAY, not a holiday, one day," he said.
He believes that it only makes sense for travel service operators to expand their capacities based on customers' needs and destination attributes. He thinks the group should spend more on services and experience rather than branding and marketing, "Atlantis Sanya has become an instant online hit since day one".
Customer acquisition, which is important to OTAs, is not his top priority either, because the online platform of Fosun Tourism represents the group's own products and the users mainly come from its own channels like Club Med loyalty programs. Mr. Qian told ChinaTravelNews that many Club Med vacationers were repeat customers, and that the company might expand its inventory by incorporating a small amount of third-party content.
In the FOLIDAY ecosystem, there are also a local tour operator Kuyi jointly founded with Thomas Cook, a hotel and tourism destination operator Albion, a culture and entertainment event provider Fanxiu, a children-oriented education and playing club Miniversity, an online travel service platform Foryou Travel, as well as a global membership system Foryou Club.
Fresh IPO
There has been as much skepticism and concerns over Fosun Tourism's profitability as the coverage about its listing, but Mr. Qian is confident of its stable development, and he thinks the only hurdle for the group is how to get the customers and investors recognize the lifestyle concept behind its FOLIDAY ecosystem. "Brand affinity grows with the optimization of customer experience," he said. "It takes time to build our reputation, but we're in no rush". According to Mr. Qian, world-renowned brands like Club Med, Atlantis and Thomas Cook have been around for a long time in Europe, and they will do well in China too.
Fosun Tourism is a relatively new comer with established brands under its umbrella, and it is searching for new growth avenues worldwide. Club Med resorts contributed 100% to the group's revenue in 2015-2016, then 99.7% in 2017, and 95.5% in H1 2018. Resort revenue will remain a key pillar of growth and development for the group. Its absolute value continues to grow but the ratio of resorts to the group's total revenue is contracting, while the sales revenue growth of destinations, services and solutions are outpacing resorts. At present, the group has nearly 70 Club Med resorts in operation around the world, including the latest addition unveiled in France last December.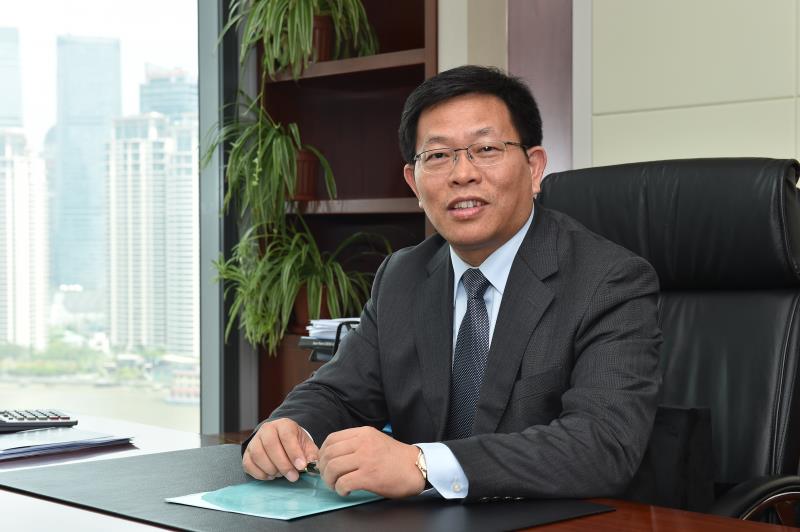 Mr. Jim Qian, Chairman & CEO, Fosun Tourism Group
When it comes to competitors, Fosun Tourism doesn't find many rivals because of its differentiated brands, products and customers. Mr. Qian is confident: "Synergy is what I see, not competition. We're open to cooperation with all travel companies, including those we've built connections with through investment and those we have not."
In an interview with ChinaTravelNews, Alessandro Dassi, CEO & General Manager of Thomas Cook China, said that Fliggy and Mafengwo were the two most important distribution channels for the company, with Fliggy contributed 30%-40% to its outbound businesses, and he estimated the two platforms and its self-owned channel together could account for 70%-80% of the company's outbound bookings this year. Thomas Cook China is a joint venture, 51% of its equity is owned by Fosun Tourism and 49% by the Thomas Cook Group.
Localization, in the group's case, can be subtle. Unlike the globalization strategy adopted by major travel companies like Ctrip that grow beyond China to the outside world, Fosun Tourism is clearly going the other way as it brings international resources to the Chinese market through strategic investment overseas. However, Fosun Tourism is disinclined to make too many localization adjustments but prefer minor tweaks in language, food and policies. "We hope to retain the original personality of the brands", said Mr. Qian, who believes that Chinese consumers are open-minded towards new things and they have no problem adapting to premium products from around the world.
Atlantis Sanya
Over the Chinese New Year holiday from February 4 to February 10, Sanya received a total of 996,500 visitors and RMB 10.385 billion tourism revenue, an increase of 3.06% and 7.04% respectively. According to a study on the 2019 Chinese New Year Holiday Travel Trends from online travel service platform Tuniu.com, the tourism business in Sanya revealed two opposing phenomena: traditional sightseeing attractions suffered declining attendance, but demand in the mid-to-high-end market remained robust.
During the golden-week holiday in 2018, Atlantis Sanya welcomed 98,000 day visitors and 21,000 overnight guests. The room rate averaged RMB 5,200, and Mr. Qian said it was not coming down even after the holiday week.
During the 16 days up to the Spring Lantern Festival on February 19, Atlantis Sanya recorded RMB 150.4 million in operating income, including room revenue of RMB 77.8 million, room occupancy rate of approximately 93% and other related operating income of RMB 72.6 million.
Another contributor to the increase of visitors was the entertainment products tailored to Chinese families. The culture and entertainment event provider Fanxiu premiered its first original artwork C Show on February 5, the very first day of the holiday, and the attendance rate reached as high as 97%. Apart from its own channels, tickets were also available through Ctrip, Fliggy, Lvmama, Tuniu, Meituan and Damai, as well as local tour operators.
Other than Atlantis Sanya, the Lijiang project in southwestern Yunnan province and the Taicang project near Shanghai will become the next iconic destinations. There will be a Casa Cook hotel and a Sunwing resort of Thomas Cook in the two projects, and the two properties will be built by Fosun Tourism and managed by Thomas Cook China.
Fosun in China's leisure tourism
China's leisure tourism is still in its early days when compared to the global environment, it lags far behind the established European and American markets in terms of the maturity, diversity, individuality, competitiveness, and segmentation of products and brands, said Mr. Qian.
A Frost & Sullivan report showed that leisure vacationers in China spent RMB 2,486 billion in 2017, representing a compound annual growth rate (CAGR) of 15.8%, from RMB 1,383 billion in 2013. It is expected to grow to RMB 4,549 billion in 2022, a CAGR of 12.8% from 2017.
In 2017, Fosun Tourism became the largest leisure tourism resorts group worldwide with total revenue of USD 1,667 million and a market share of 0.8%. The top five players together capture only 2.4% of the overall market share, meaning there's still huge room for future growth.
In its IPO prospectus, Fosun Tourism said the Lijiang and Taicang projects would consume 52%, or approximately HK$ 1,908 million, of the net proceeds of the listing.
Though the numbers in its first public financial statement may look good, punters may be more interested in the expected return of the IPO proceeds and the profitability of its Atlantis Sanya, Lijiang and Taicang projects.
Fosun Tourism will not stop the hunt for international assets despite the current economic downturn and the uncertainty of Sino-US relationship. It will, however, have to resolve how to sustain profitable operations and reassure its shareholders.