Travelport announced that it has renewed its long-standing, successful partnership with BCD Travel. With this new agreement, Travelport Digital will continue to collaborate on BCD Travel's digital traveler engagement solution, TripSource, making it the preferred way to manage all aspects of business travel. TripSource allows travelers to shop and book air, hotel and car, and to evolve the next generation of self-service corporate travel experience.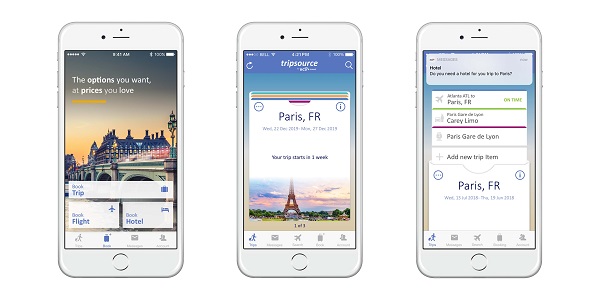 Since 2013, Travelport has been a key digital partner for BCD Travel, one of the largest TMCs in the world. As a trusted technology partner, Travelport Digital has collaborated with BCD Travel to develop the award-winning TripSource platform.
The collaboration allowed BCD to vastly expand upon TripSource's early iteration as an itinerary management app to produce a popular destination for shopping, booking, policy guidance and self-service trip management. TripSource now offers a cutting-edge user experience that drives the best purchasing decisions, allows users to book and manage travel and helps travelers to stay organized.
According to the Travelport 2018 Global Digital Traveler Survey of 16,000 travelers from 25 countries, mobile remains crucial, and travelers want a consolidated experience. They also want technology to continue to simplify and enhance the travel experience.
TripSource uses real-time messaging capabilities to provide travel updates such as flight delays, gate changes, risk alerts and policy reminders as well as company-specific information that helps travelers have a seamless, well-informed experience.
TripSource has been downloaded almost 1.5 million times and has an average app store rating of 4.7 out of 5 stars.