Japan National Tourism Organization (JNTO) reported that the number of international visitors to Japan in 2018 was up 8.7% year on year to record-high 31,191,900.
Visitors from 19 major markets, except Hong Kong, broke the previous annual records. The top market was China with 8,380,100 (+13.9%), which represented the first over 8 million in a sole market.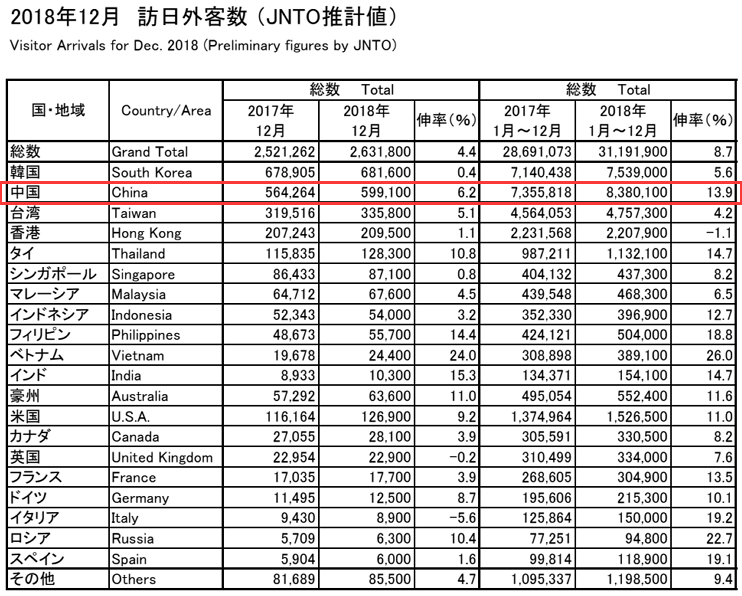 Also, visitors from Thailand exceeded 1 million for the first time, and large year-on-year growths were found in Vietnam (+26%), Russia (+22.7%) Italy (+19.2%) and Spain (+19.1%).
Visitors from four East Asian markets including 7.5 million from South Korea (+5.6%), 4.8 million from Taiwan (+4.2%) and 2.2 million from Hong Kong (-1.1%) accounted for around 70% of the total.
Read Original Article