ChinaTravelNews, Ritesh Gupta – lm group expects to sustain the growth of its dynamic packages business, which has grown by more than 10 times over the last four years.
"In 2015, we garnered €5 million annual revenue via dynamic packages. The dynamic packages revenue will rise to more than €60 million in 2018," shared Marco Corradino, CEO of lastminute.com.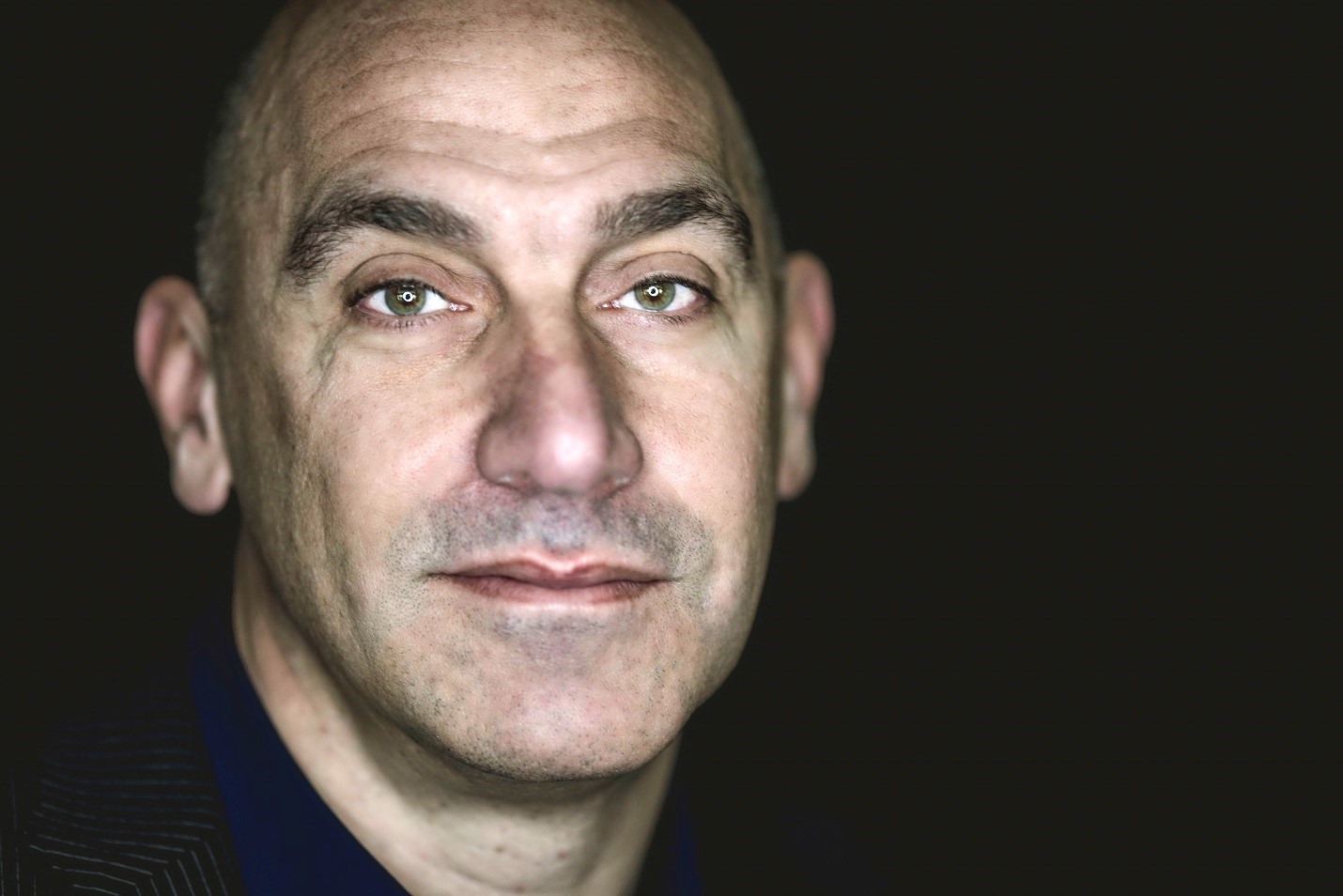 Marco Corradino, CEO, lastminute.com
Diversification strategy
The group is reaping rewards resulting from its diversification strategy. The transformation was initiated post the acquisition of lastminute.com three years ago. The re-engineering phase started in 2015 when bravofly rumbo group's flight-centric model and lastminute.com's hotel business were combined to give shape to a dynamic packages model. Today lm owns several OTA brands, including inspirational holiday providers such as lastminute.com and weg.de, other "local champions" like volagratis, rumbo and crocierissime and other travel website like bravofly.
Corradino mentioned that the group's decision to invest in dynamic package technology as part of plans to focus on a holiday-oriented proposition is proving to be a judicious one. "At that time, intermediaries were content with running a flight and hotel only transactional model, but we chose to invest in this area. Now we are benefitting from it," said Corradino.
The group posted €259 million in revenue last year and is forecasting to reach over €280 million in 2018.
As indicated in the first half-year results, the group's OTA business contributes a major chunk of the overall revenue, with holiday segment rising by 63% year-on-year. This underlines the fact that the group has successfully drifted away from the standalone segments to embrace more closely the holiday proposition of bundled products.
And the performance of dynamic packages, resulting in higher profitability, is one of the prime reasons behind such positive financial performance. The senior management describes its dynamic packages as a model that blends "tour operator like" offering with flexibility and convenience given by the typical interaction with an online platform.
Dynamic packages' stellar performance
According to Corradino, several factors have contributed to the growth of dynamic packages business for which the group tapped the flow of traffic (now over 45 million monthly users across all of its websites and mobile apps), generated by marketing investments in all business areas and strong awareness of all group's brands. These are:
1. Improved perception: Perception around dynamic packages as a travel product has improved tremendously. "In the last 2-3 years, travellers' tendency to structure their own trip by buying different holiday components on their own is going away in favor of dynamic packages. Earlier, dynamic packages weren't considered to be the best solution in terms of convenience and relevance for flight and hotel selection. Now it is being perceived as a flexible tool that offers customers the best price. So if a customer buys a package, and then attempts to book the same hotel and flight separately, it is guaranteed that they would save a lot of money 20%-25%," explained Corradino.
2. Robust inventory: The group has expanded its array of offering, especially pertaining to city-breaks and sun and beach destinations. The group grants access to a virtually unlimited variety of accommodation solutions, either being hotel rooms or private renting. The group has also focused on working out a dedicated platform for hotel partnership (called Global Hotel) and pre-determined discounted fares with an increasing number of airlines.
"We run our own flights and hotel platforms, and then the dynamic packages software layer is on the top of them (platforms). It is built in a way that it comes up with the best flight and hotel from each of the platforms, based on the search criteria of the user. Since we own and run the platforms, we better control the inventory. We have signed direct contracts in order to get discounted fares/ price for flights and hotels,' mentioned Corradino.
"Behind a dynamic package, there's always a proper combination of a well-priced flight and a relevant accommodation solution at pre-negotiated convenient fare," said Corradino.
3. Algorithms: "Our algorithms have evolved and sharpened – in terms of how to come up with the best package for a traveller (depending upon their context)," mentioned Corradino. He shared that a traveller looking for a weekend trip in London vs. a business traveller traveling on weekdays to London would get different results, and the algorithms identify the best choice for a search. "Intelligence behind the algorithms works in real-time, and there is an ongoing improvement to further enhance the efficacy of algorithms," said Corradino.
4. User experience: As part of plans to ensure that a user gets closer to finding what they are looking for on any of the group's website, the team has been attempting to improve the `Inspire Me' tab. "We are investing in it, evaluating who is behind a given search and what they are looking for," said Corradino. "We are investing to develop advanced deterministic method to understand and then predict the customer preferences" said Corradino. The team is confident that the personalized deals that are being pushed by the group's algorithms are resonating with the visitors, and it is a journey which will only get better.
Corradino also mentioned that the website is much clear and appealing, too.
5. Pushing the Flight + Hotel tab as a starting point: Today when a user opens lastminute.com, volagratis or any other OTA site of the group, they see a page from the tab of dynamic packages. This was introduced last year, drifting away from the hotel page shown on lastminute.com or the flights page on volagratis. Corradino said, "This initiative introduced last year helps the customer to better understand what dynamic packages are all about, and the probability of booking the same has gone up, too."
6. Cross/up sell: Even starting from a flight or hotel-only search, customer is proposed to evaluate the option of adding a hotel or a flight respectively during the search and booking flow or even afterwards. This comes by highlighting the potential benefit of such a choice and to a larger extent than before it translates into a combined booking.
Experiences are the future
The group has entrenched itself in the entire customer journey from inspiration to planning, booking and traveling, Corradino shared that the plan is to go deeper by offering travelers in-destination products when they are on the trip.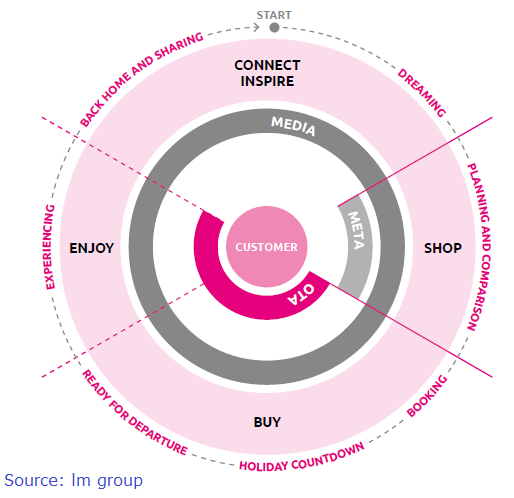 For instance, the group is investing in the `experiences' area.
"We have been exploring different partnerships for tours, in-destination activities, guides, events etc. It is not necessary to be a direct supplier, rather one can partner with specialists to gain access to inventory. The company is continuously investing on making its infrastructure even more scalable and efficient and its commercial approach driven by a win-win attitude, so that new partners can be quickly and successfully integrated gaining mutual benefits" said Corradino.
As per the buying pattern in travel shopping, travellers are open to increasing the spend to personalize their travel experience. Accordingly lm group has also focused on up/cross-selling an array of relevant offer to generate revenue to offset the decrease of margin commissions applied to the selling of a stand-alone flight ticket. Corradino also indicated that in dynamic packages one can embed experiences-related offering. "We can avail the mobile app when travellers are in a destination, and we are also not ruling out the possibility of selling a package by enticing a traveller via an event or activity," he said. "One has to be careful as the customer doesn't like being presented with too many options during the booking flow. We are still getting better at when to present what options - understanding the booking flow, focus on user experience (UX) testing etc."
Open to Chinese investors
Corradino spoke highly of how digital commerce has shaped up in China.
"As far as we can understand, the Asian market is not yet a "holiday-package-driven" context. Particularly China is a country where a gigantic potential exists since customers are still more likely to buy flights and hotels in isolation. We feel very comfortable on bringing our dynamic package proposition in a land where digital commerce has shaped up. We think that – as we have been able to build in the EU (European Union) context – even there we'll be capable to let travellers understand what's the real value of the shift towards dynamic packages," he said.
He also didn't rule the possibility of partnership with Chinese intermediaries to sell European holidays or get associated with an investor, keen on capitalizing on lastminute's travel business in Europe.