Hotels which attempt to boost direct bookings at the expense of agencies and online travel agents (OTAs) risk having lower occupancy rates with "no measurable" savings on costs, according to a report published this week.
The report shows that direct hotel distribution is "considerably cheaper" than indirect and suggest: "The average net contribution of all the direct distribution channels is €4.59 per booking greater than the average of all the indirect channels."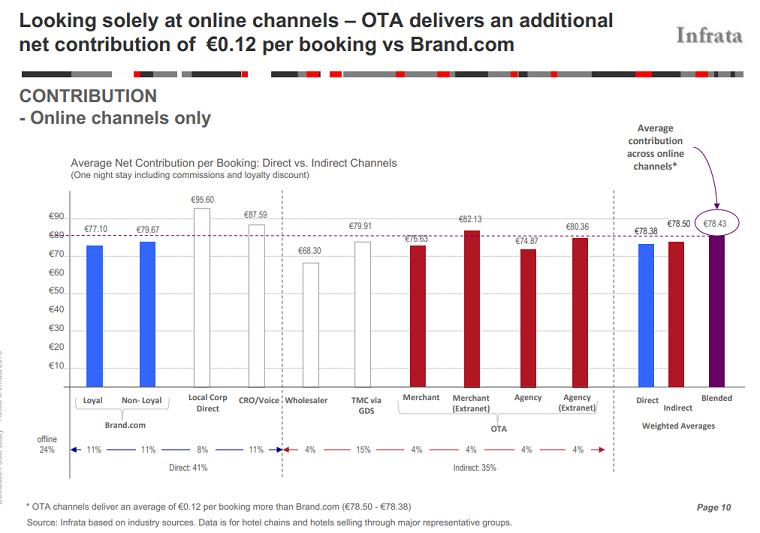 The report argues:"Hotels benefit significantly from being displayed on OTA websites. Up to 35% of hotel bookings can be attributed to guests finding out about a particular hotel, then booking directly with that hotel."
Without 'billboard effect', the study suggests hotels would need to increase their spending on search engine optimisation (SEO) "by €7-€10 per booking".
Read original article