SKYROAM, a mobile Internet service provider founded in Silicon Valley in 2008, has completed its C-round financing and raised USD 20 million. The ever-growing number of Chinese outbound tourists has presented an advantage for SKYROAM.
This round of financing would help SKYROAM speed up globalization, through which the company aims to enable hundreds of millions of IOT smart devices to enjoy faster and more stable cross-border, cross-carrier connections.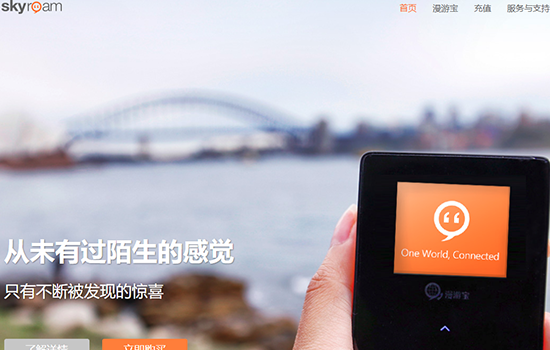 With its self-developed and patented virtual SIM (vSIM) technology, the outbound WiFi business of SKYROAM has tens of millions of global users and is currenlty profitable.
In the future, the company will continue to optimize and expand its businesses, refine its operation and build higher thresholds for the industry.
Currently, it serves tens of millions of global high-end business and leisure tourists every year with its 4G network that covers more than 120 countries and regions, and has built partnerships with over 1,000 companies worldwide.