The Japanese homeware brand sent the internet into a spin when it announced it was launching its first hospitality project in the Futian district last year. Fresh images show how the homeware brand is channeling its simple, pared-back aesthetic across the Muji Hotel's 79 bedrooms, which are outfitted with the brand's own furnishings, and paired with wooden floors, gray walls, and wood-panel accents.
Muji describes the concept as "anti-gorgeous, anti-cheap."
Instead of bold ornamentation, the brand is honing in on subtle details, conveying the "Muji philosophy" through the "texture of the towels, the placement of outlets and light switches, menu and venue of the restaurant, and more."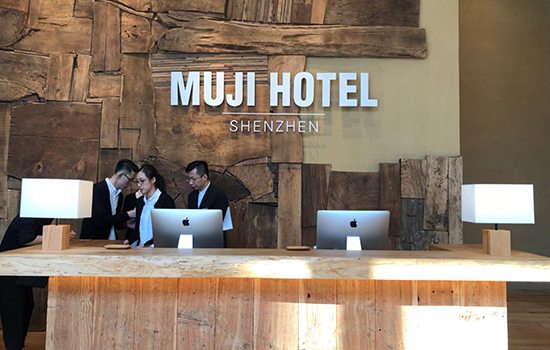 Rooms range from USD 145 to USD 385 per night and guests can try out Muji products during their stay -- ranging from toothbrushes to lamps and the bed they sleep in -- which are all for sale in the building's store.
The Shenzhen Muji Hotel -- which opens on Jan. 18 -- will also offer wellness facilities, including a gym, 24-hour library and a Muji Diner, which will serve up locally sourced ingredients.
Looking further ahead, a Beijing Muji Hotel is slated to open on March 20, 2018, while the brand's first Japanese hotel will open its doors in Tokyo in spring 2019.
Read Original Article