Ctrip International Car Service announced that its pick-up and drop-off products have been launched on Skyscanner to provide quality professional services for passengers in Europe and around the world.
This is another key move following its global expansion in air tickets, hotels, train tickets and other sectors. Jing An, CEO of Ctrip International Car Service, said: "Extending into ground transportation connected to airports, hotels or destinations is a decisive move for Ctrip's globalization."
Passengers arriving at 120 airports in 100 cities around the world are now able to book Ctrip's pick-up services through the "Car Hire" and "Airport Transfers" options listed on Skyscanner's website.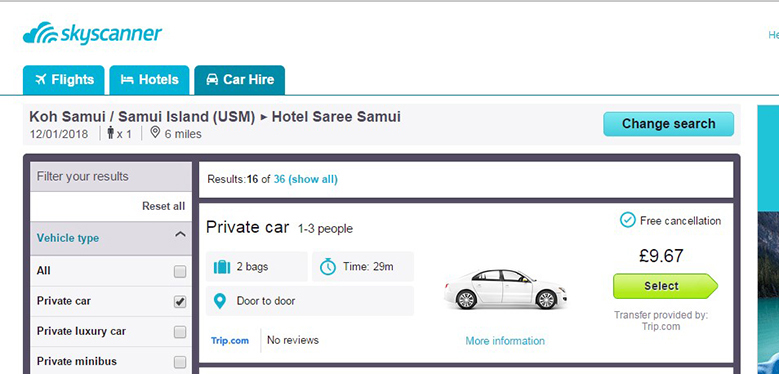 Competitive pricing is a means to accelerate globalization for Ctrip. "Transfer service is especially popular in Japan, South Korea and Southeast Asia," said Mr An. Ctrip is also planning to further expand to major destinations in Europe and America.
"Of course, just offering lower prices is not enough," said Mr An. In an overseas market with huge vehicle demands, quality service is equally appealing to customers. "Good service can also be our edge as Ctrip enjoys advantages in quality control of the supply chains at destinations with its strong technological innovation capabilities and rich operating experience."