Having gone online for five years since 2012, Chinese house-sharing platform Xiaozhu.com has raised USD 120 million in its latest financing round. This came just one year after its last round of funding in 2016.
Kelvin Chen Chi, co-founder and CEO of Xiaozhu, revealed that Xiaozhu is going to return a profit, with higher operating income and commission income anticipated for next year.
"Our business has been operational online, and our transaction scale and business model are being crystalized. We will most likely see a profit next year. The possibility of going public is becoming clearer, though no timetable has been set yet," he said.
The new investor, Yunfeng Capital, named after Alibaba founder and chairman Jack Ma and Target Media founder Yu Feng, indicates there may be further cooperation between Xiaozhu and Alibaba.
Mr. Chen said that Yunfeng Capital only came in as a financial investor for now, but there's prospect for strategic collaboration in the future given the founders' background. Xiaozhu and Alibaba are partnering through Zhima Credit at the moment, but the partnership may extend to new areas in security.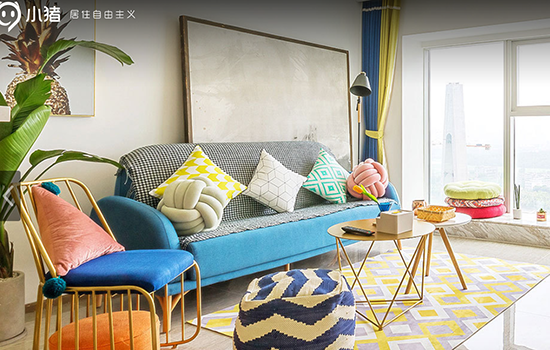 The capital raised from this round of funding is earmarked for expanding to more cities, improving eco-service and investing in brand development, said Mr. Chen. The biggest share of the investment would go to market infrastructure.
Xiaozhu plans to expand its presence to 100 cities in the next two years and cover more second-tier cities and major prefecture-level cities, said Mr. Chen.
Since thoughtful service is the key factor for attracting customers to short-term rental accommodations, Xiaozhu will continue to invest in building its service network. Xiaozhu has enabled access to more than 2000 cleaning and photography service providers online, who have been working with the 150 members from the Xiaozhu team to serve their hosts.
Xiaozhu has never been positioned as an online travel company and is always about connecting people and space. Therefore, instead of simply offering travel-related services, it would consider connecting other spaces and scenarios. For the next two to three years, Xiaozhu would focus on doing what it is doing now, said Mr. Chen.