The number of people using mobile apps to rent bikes reached 106 million by the end of June, says China Internet Network Information Center, the Chinese government's online industry research facility.
The centre, which for the first time included bike-sharing in its biennial internet report, said around 14 per cent of China's 751 million internet users have now used smartphones to rent a bike, fueled by "technology development" and "capital injection".
Bike-sharing only emerged in China's rapidly changing tech scene after startup Mobike launched its services in Shanghai in April 2016, but has now become one of the country's fiercest online battlefronts, being fought out by more than 30 players.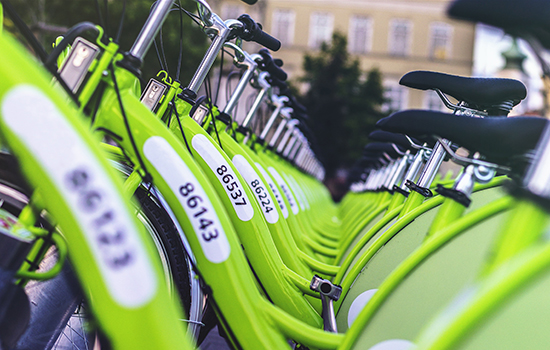 Hu Weiwei, one of the co-founders of Mobike, said the most satisfying thing for her bike-sharing venture is that a tenth of China's urban dwellers now choose a bike as their main mode of transport, up from 5 per cent a year ago.
Led by Mobike and Ofo, the industry has attracted billions in investment from the likes of Warburg Pincus, DST Global, Tencent and Alibaba.
Start-ups have bombarded users with introductory offers coupons to attract more cycling – some for less than one yuan per hour­­‑– and built extensive bike-rental networks, which have even started to expand markets beyond China.
Read Original Article