Chinese travelers are getting increasingly sophisticated in their tastes and they are wanting more and spending more, according to the 2017 Chinese International Travel Monitor (CITM), Hotels.com's sixth edition report on China's international travel.
The report found that Chinese travelers on average spent USD 3,623 (RMB 24,945) in the last 12 months, more than a quarter (28%) of their income. The millennials were the biggest spender group, allocating 35% of their income. Other than that, post 60s Chinese travelers are also traveling further afield and seeking adventure.
Shopping is no longer the prime reason for travel, dropped from 68% of the Chinese travelers' daily spend in 2016 to only 33% in 2017.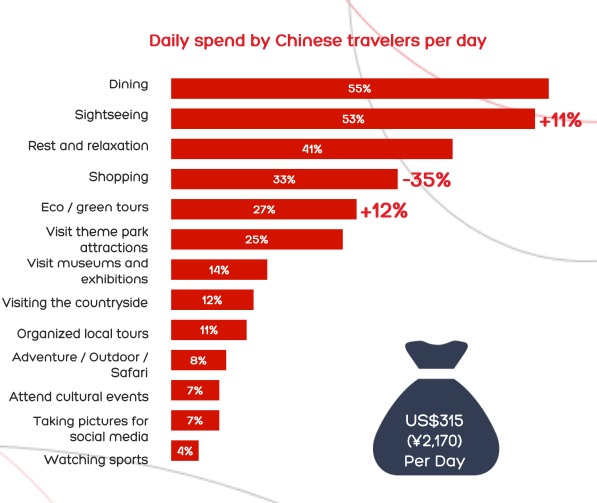 Chinese travelers intend to spend an average of 10% more on international travel in the next 12 months, according to the report.
The preferred payment method across age groups is UnionPay (62%), followed by Visa Card (39%), cash (36%), Alipay (31%), Mastercard (16%) and WeChat Pay (9%).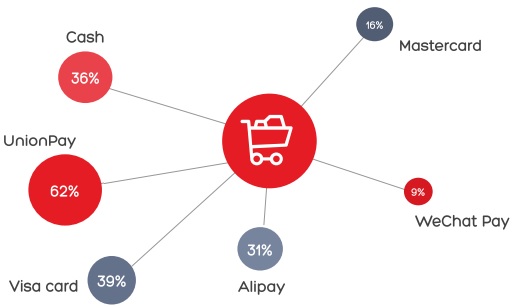 Online planning and booking are preferred by the majority, with around 94% of the travelers visited online price comparison sites when planning trips.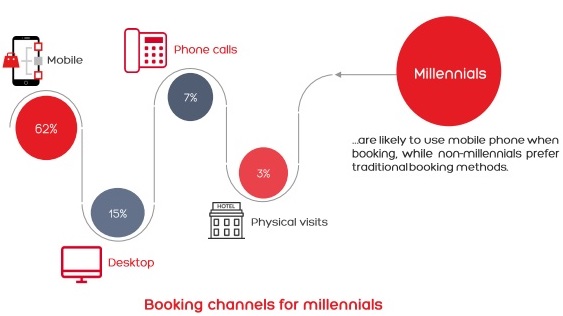 In terms of what travelers want, on-site restaurants were still the highest hotel expense, and on-site shops, room service, and business center continued to be important for Chinese tourists.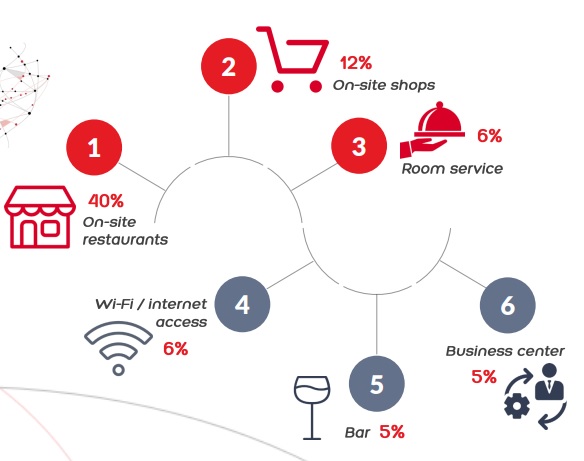 Read original report