China is projected to record a USD 165 billion total travel bookings in 2017 with a 41% online penetration rate, according to data from EAN & Phocuswright's recent report 2017 Phocus Forward The Year Ahead in Digital Travel.
The country will be second only to the US, which is estimated by make total travel bookings of USD 381 billion in the year.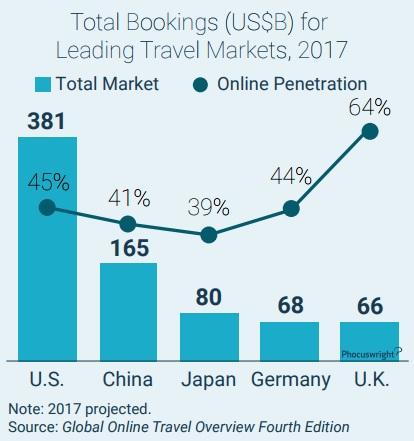 China is now the second-largest travel market in the world. It first surpassed Japan as APAC's biggest in 2012, and is now more than twice Japan's size, according to the report.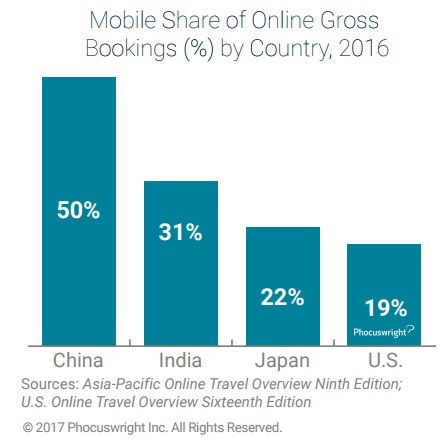 China will become APAC's most highly penetrated online market in 2017. It had around 50% of its online gross bookings from mobile channels in 2016, followed by India with a mobile share of online bookings at 31%, Japan at 22%, and the US at 19%.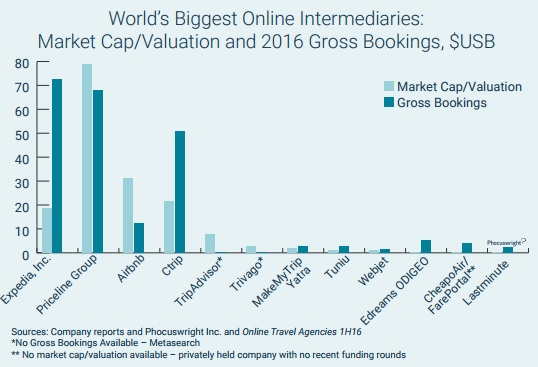 Other key takeaways:
The US and Europe will be big growth drivers, but Asia Pacific is expected to lead gains, especially as its online and mobile environments mature.
Airlines are showing a renewed focus on online distribution and digital retailing for both business and leisure travelers.
Two significant challenges are shaping hotel chains' strategic initiatives – OTAs' increasing influence over distribution, and rising competition from private accommodation.
Mobile continues its upward climb, but with the exception of China, desktop still dominates online bookings. As travel providers search for ways to push mobile bookings forward, messaging, voice search and A.I. will drive a new wave of mobile innovation.
Chat driven by hybrid human-and-artificial-intelligence technology has the potential to provide travelers with an unprecedented combination of convenience and contextual relevance.
Download original report