ChinaTravelNews, Ritesh Gupta - Direct participation in China continues to be a tough proposition for foreign brands. Yes, there has been consolidation, but new companies continue to emerge and existing non-travel companies have decided they want to get in on the action, too, points out Glenn D. Fogel, CEO of the Priceline Group.
ChinaTravelNews, Ritesh Gupta - How would you validate any strategy pertaining to globalisation of a travel e-commerce business model as of today?
One way to evaluate the same, for any non-Asian online travel company, would be a meaningful foray into China and battle it out with indigenous brands or at least carve a niche. China has proved an obscure proposition even for US tech giants time and again, and in the travel sector, to an extent eLong's journey (now a part of Ctrip), too, was riddled with challenges.
In this context, the Priceline Group has stood out for its collaborative approach here. The team never rushed into any strategic alliance, and took its own time to settle down.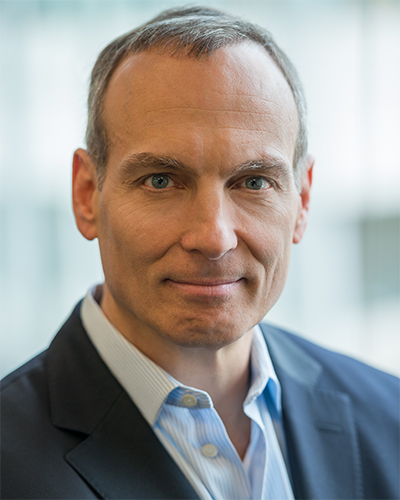 Glenn D. Fogel, CEO & President of the Priceline Group
Glenn D. Fogel, the six-month-old CEO and President of the Priceline Group, has been instrumental in scaling up a portfolio strategy globally, standing out for strategic evaluation, financial analysis, and capital allocation in order to be spot on with group expansion. Over the years at Priceline, Fogel has exemplified proficiency in charting out inorganic expansion, managing risk and eventually making it all count in terms of scale and growth.
Prowess of scale
So what have been the peculiar hurdles that Fogel had to face while focusing on China?
Fogel referred to an old saying to accentuate on the group's approach. "Marry in haste, repent at leisure," was first printed more than 300 years ago, but it is a warning we take to heart at the Priceline Group, said Fogel.
"We don't commit to a huge number of strategic transactions, be they acquisitions or strategic alliances, but our track record in this area has been good so we are pleased with our pace. And while business developments and technology changes do seem to happen more rapidly in China, we do not feel those issues by themselves necessitate changes in the way we operate," he said.
Fogel went on to add that China certainly has some unique aspects, such as the size of the market, the pace of growth and innovation, the fact that the market over indexes in mobile payments, and a message-driven culture, but the group does not see any of these as hurdles.
"Rather, we see these as opportunities because companies at scale, like ours, are able to address issues with talent, technology and capital to achieve results that other companies may not be able to accomplish. And in this area, being able to rapidly adjust our operations to fit changes in the business environment, we feel we are as fast as anyone," said Fogel, who is scheduled to speak at the upcoming 2017 TravelDaily Conference, to be held in Shanghai (September 13-14) this year.
The group continues to strengthen its offerings and portfolio. For instance, Booking.com's total property count now stands at over 1.2 million. Earlier this year, the Priceline Group chose to acquire the Momondo Group for USD 550 million.
Domestic pie – toughest one to crack
According to data from iResearch, the GMV of China's online travel sector progressed with a growth rate of 34.3% in 2016, and its GMV was expected to exceed 1 trillion Yuan in 2019.
As for association with Ctrip, the Priceline Group is both a commercial partner and a multi-billion-dollar investor in the company.
Domestic players, led by Ctrip, have aggressively pursued growth, and with consolidation taking place (Qunar and eLong joining Ctrip's portfolio) in the last couple of years, the case for better operating margins and cost cutting was pushed. But that hasn't been the case, yet.
"The China travel market is one of the most competitive markets in the world with substantial price discounting, both explicit and implicit, still going on," shared Fogel. "It may not be at the level it was a few years ago, but rest assured that price is still incredibly important and because companies want to try to build their customer bases now, there continues to be substantial price competition. Throw on top of this access to very low-cost capital and young companies feel it is their interest to grow the top line much more than achieving profits which contributes to the discounting environment."
Overall, what can make direct participation in China uneconomic? Has China gone beyond the earlier stages of development for improved operating margins?
Fogel points out that the fast-growing markets are characterized by high losses during the early part of development.
"For example, during the first two decades of the last century there were close to 2,000 automobile manufacturers – all of them trying to gain share. Today, all but a few are gone. Similarly, Chinese travel is growing very rapidly and there are many people who want to be part of it. Yes, there has been some consolidation, but new companies pop up regularly and existing non-travel companies have decided they want to get in on the action, too. There is an abundance of low-cost capital, so there is fuel to continue funding loss- or low-profit companies which might have died or been merged out of existence under more normal capital market situations. So given these facts, while we are pleased with our results, we are aware that there may be significant volatility in the space for some time to come," explained Fogel.
"While our domestic business is not on the same scale as some of the local players, we like our growth in this area as well," he said. "We will continue our strategy of building our organic business, which means our inbound, outbound and domestic businesses, co-operate with our partner, Ctrip, the leading travel player in the space, and continue a willingness to explore other ways to further build our efforts. We are not dogmatic about anything."
Dealing with local intricacies
Also, a core aspect of setting up a brand in China relates to understanding unique ecosystems – Baidu, Alibaba and Tencent. These local ecosystems control data, capitalize on network effects, just like Facebook, Apple, Google etc. outside China. The impact of offerings like WeChat, Tmall, Facebook Messenger etc. in travel e-commerce is being scrutinized closely. As advertisers, groups like Priceline rely heavily on performance advertising, and work closely with such sources of traffic generation. If we compare the last two years, the group's performance advertising budget rose to USD 3.5 billion in 2016, from USD 2.7 billion over the previous year.
"We agree that actions taken by the "giants" at the top of the funnel, or any company acting as a gatekeeper, has the potential to significantly impact on companies like ours," acknowledged Fogel. "Therefore, whether it is Google or Baidu, Amazon or Alibaba, Facebook or Tencent, we have to make sure we are watching what they are doing, talking to them about issues in common, and continuing to drive innovation so we are the place customers go to fulfill their travel needs. We have all seen the growth of WeChat, the size of Alibaba, the technology developments at Baidu and are impressed by them. However, there is a lot more to the travel business than technology alone. It requires massive global sales forces and customer service efforts. These are things we do really well and I believe this will continue to give us a strong competitive advantage."
Another interesting area that underlines Priceline Group's approach pertains to ensuring brands end up being the best "specialist store" in their category rather than building diverse "department store" type businesses. Many online travel companies, including the likes of Ctrip, have focused on offering various components of a trip via one channel.
"We have some brands that are known for their "specialist store" roots, but to show the opposite, our first company, Priceline.com, enables a customer to book an airline ticket, a hotel, a rental car, or a vacation package," stated Fogel. "So we are familiar with both ways to build a travel company. However, the thing we value the most is the ability to change when it is appropriate and not be wedded to the past. That's why we're always testing new ideas, like the new chat interface Booking.com Assistant, for example. The influential folk-rock band of the 1960s, the Byrds, had a hit song that used the lines from Ecclesiastes: "To everything there is a season." So will our businesses change? They are changing already as we continue to experiment with different ways to try to meet customer desires."
He said, "The point is we adapt to make sure we are listening to the customer needs, rather than implement a product we hypothesize will work in the market."
As a parting comment, when asked how the group has overall managed risk associated with foreign ownership restrictions in China, Fogel said all investments come with risk. "The important thing is to try to understand the risk, employ experts in areas in which one is not competent to measure risk by oneself, and compare the risk to the expected return. So whether the risk is a regulatory risk or some other risk, the process is the same."
Fogel is scheduled to speak at the upcoming 2017 TravelDaily Conference (September 13-14, Shanghai). The first period for preferential registration ends by July 18. Click here to learn more.