Outbound tour service firm Woqu announced that it has merged with Lulutrip, a specialist travel company for overseas Chinese travelers.
They will form one new entity, i++ Travel Group (WoXing Group), and operate four travel brands: Woqu Travel serving the mainland Chinese travelers, Lulutrip servicing overseas Chinese tourists, 66Hao cooperating with agency clients, and Globerouter targeting international travelers.
The new group will have offices and ground service teams in North America, Europe, Australia and New Zealand.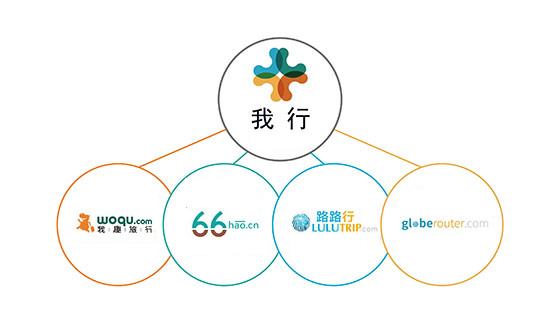 Shenzhen-based Woqu was founded in 2013 and brings together destination resources to offer more than 6,700 personalized itineraries to nearly 400 destinations in 56 countries.
Its products encompass local group tours and activities, hotel bookings, car rentals, visa service, travel insurance and others.
Shanghai-based Lulutrip was incorporated in the Silicon Valley of the United States in 2007. The company has accumulated rich resources in North America, Europe, Australia and New Zealand, and has served more than 500,000 users.
Meanwhile, Woqu has raised USD 25 million in its series B+ round funding. Yuantai Changqing Fund was the lead investor, and Lightspeed Venture Partners also participated.
In 2014, Woqu raised millions of dollars in its A round backed by Morningside Venture Capital, followed by a 20-million-dollar B round which had Tencent as the lead investor. (Translated by Jerry)