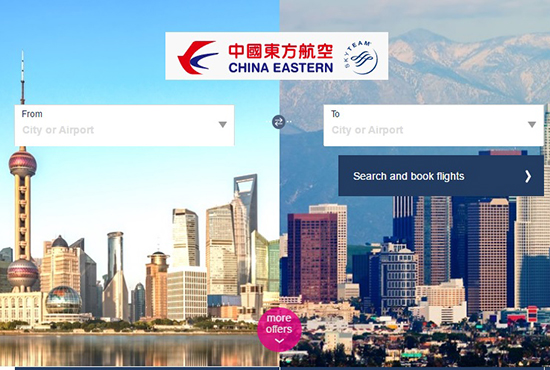 China Eastern Airlines announced on February 6 that the company has extended its restriction on third-party agent ticketing to its international flight segment.
Five major airlines including Hainan Airlines, Air China, China Eastern, Shanghai Airlines and Hong Kong Airlines announced in February last year that they cut all agent fees for international tickets.
Transforming distribution channels is part of China Eastern's mixed-ownership reform plan. The Shanghai-based airline filed an application last November to the state-asset authority SASAC on a plan to transform itself into a "state-owned investment company with airline characteristics".
China Eastern said that, instead of relying on traditional air-ticketing agents for distribution, it will switch the emphasis to e-commerce and mobile network direct sales.
The airline's direct sales revenue surged 57.6% to RMB 19.02 billion in the first half of 2016, accounting for 46.8% of its total revenue. Agent commission cost declined by RMB 564 million compared to the first half of 2015. (Translated by Jerry)