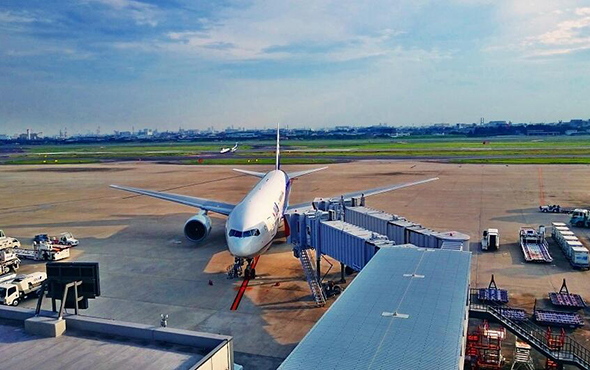 In a recent notice indicating State Council's approval of the new Beijing airport's construction plan, it was also announced that Star Alliance member Air China will maintain its base in Beijing Capital Airport, whereas Skyteam members China Eastern Airlines and China Southern Airlines will have to move to the capital's new airport in Daxing district.
China's air companies have been vying for a foothold in Beijing airport, an established hub for business travel, but Beijing-headquartered Air China has a clear advantage against its counterparts in terms of flight schedule and market share.
The RMB 79.98 billion second airport of Beijing, expected to be completed by July 2019, is located in the capital's Daxing district, 46 km south of Tiananmen Square and 70 km from Beijing Capital Airport.
As Beijing's traffic rights are almost used up, the emergence of a second airport in the capital will lead to a redistribution of interests in the air service market.
"Contrary to the three major airports New York and the five major airports in London that allocate airlines bases according to market environment, Beijing's strategy of allocating airlines to the two international airports based on airline alliance groups is good for passenger transfer," said an analyst. "Air China is apparently the biggest winner as it can maintain its base in Beijing Capital Airport, whereas China's Eastern's move to the new airport will deal a blow to the carrier's flagship Beijing-Shanghai service."
It is worth noting that the latest announcement did not mention where HNA-affiliated Hainan Airlines will be placed. It is the largest private carrier in China which has a growing market share in the capital city and is not in any airline alliance. (Translated by Jerry)