Shareholders in Spain's NH Hotels voted on Tuesday to oust one of its co-chairman and three other board members appointed by the company's largest stakeholder, China's HNA Group, over a potential conflict of interest.
Almost 60% of NH's shareholders approved a motion at its annual meeting in Madrid to force out the HNA-appointed board members because of the Chinese conglomerate's recent takeover of rival hotel group Rezidor Hotel Group.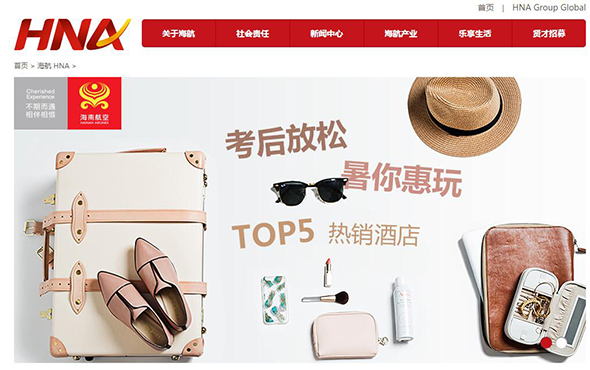 HNA, which has a sprawling portfolio encompassing the aviation, finance and tourism sectors, responded by saying that it was disappointed to have been "disenfranchised", especially after it had rescued NH with a capital infusion in 2014.
"We will continue to be an active shareholder and we expect the newly constituted board to act in the best interest of all NH Hotel shareholders, employees, and other stakeholders," HNA said in a statement.
The motion, proposed by British fund Oceanwood Capital, states that HNA's purchase in April of the Carlson-Rezidor group is a conflict of interest because the acquired business competes with NH in European markets such as Germany and Belgium.
HNA, which has a 29.5% stake in NH, bought Carlston Hotels, the owner of the Radisson hotel chain, for an undisclosed sum. The purchase granted it majority ownership of Sweden's Rezidor Hotel Group.
The Chinese group had agreed to a series of conditions to remove the conflict of interest, but these were not enough to appease shareholders.
It is not yet clear what HNA's next step might be, but analysts have said the most likely scenarios could be a full takeover bid from HNA for NH or new talks on how to split control of NH's European and oversees hotels so that HNA could escape the conflict of interest.
Read original article