Mainland Chinese tourists splashed out a record US$215 billion on their holidays abroad last year despite slowing economic growth and stock market turmoil at home, an industry report said.
The figure was 53 per cent higher than the 2014 total, adding greatly to the growth in global spending on travel and tourism, according to a World Travel and Tourism Council report released on Monday.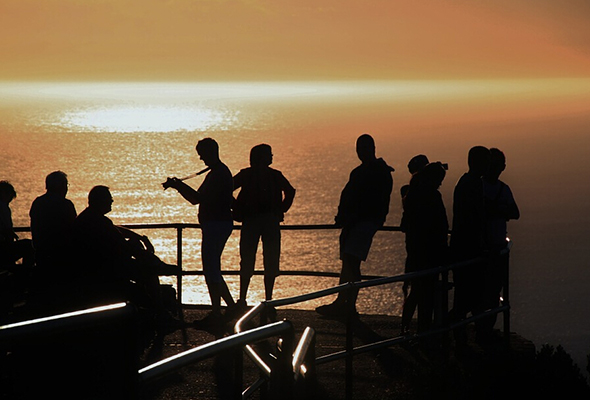 The report also put China ahead of the United States and other developed countries as the top global source of tourists, in both number of trips made and money spent on overseas trips.
China had its slowest economic growth in over three decades last year, sparking fears the economy would drag on global growth and markets.
But the China National Tourism Administration and the United Nations World Tourism Organisation said Chinese tourists made a record 120 million trips overseas last year, making one in every 10 international travellers from China.
Longer-haul destinations such as Europe and Oceania appealed to Chinese tourists, particularly those with easier visa policies, the council report said.
Major destinations like Britain and Germany as well as emerging centres like Iceland had profited from strong Chinese outbound trends, while Australia and New Zealand also remained attractive, it said.
Japan was one of the biggest beneficiaries from China's outbound travel boom last year, thanks to the devaluation of Japanese currency and a relaxed visa policy for Chinese tourists, the council found. Spending by Chinese tourists in Japan grew by almost half compared with 2014.
But there were "severe declines" in tourism revenue from mainland tourists in Hong Kong and Taiwan, the report said, citing ­"local factors" without further ­explanation.
Macao also had "an extremely weak year", with inbound international spending falling by almost one-third because of the mainland's crackdowns on corruption and money laundering as well as competition from other casinos in Asia, the report said.
However, China's outbound boom has not been matched by incoming travellers, with spending by foreign visitors rising just 3 per cent last year, according to the council.
Council president David Scowsill said China had made unparalleled investment in infrastructure, creating a good foundation for the further expansion of tourism.
"Interest in inbound tourism into China will thrive if there is resolve on continuing visa facilitation into the country and focusing on strong destination promotion," Scowsill said.
Read original article