Within a month of its last financing round, travel app 6renyou has announced that Fortune Capital has invested in its second RMB financing round. The funds will be used to continue developing its app and marketing.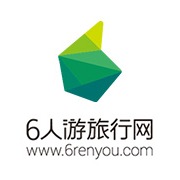 6renyou is Fortune Capital's first investment in the online tourism industry. Fortune Capital's manager Ran Li said in the future the internet will shift from playing a role as a sales tool to becoming a management device for improving service quality, and for penetrating the non-standardized goods sector from the standardized goods sector. Fortune Capital decided to invest in a startup like 6renyou as the latter provides a direct interface with consumers, is able to retain users and able to leverage the internet to offer non-standardized and vital services.
Unlike other travel apps, 6renyou only has one button on its main interface that connect users to travel consultants. It's CEO Jianqiang Gu said 6renyou is unlike companies in customized travel and tourism ecommerce in that it only has a single customized travel stock keeping unit item which sells itself on the value of direct connection with specialized travel consultants and offers comprehensive and dynamic packaging of quality tourism resources as a customized itinerary.
Mr. Gu also emphasizes that the simple interface of its system disguises the system's sophistication. 6renyou has a custom service back-end built on its user's big data and tourism resources, enabling it to provide intelligent itinerary matching, dynamic resources packaging and convenient administration of all its custom requirements and financial data.
Mr. Gu feels that as the content available on the Wechat platform is becoming more and more varied and there are plenty of choices, it is difficult for them to get users interested in the company's content, and thus the activity on Wechat has been decreasing.
The viewer number of 6renyou's Wechat over the past year dropped from 20% in the end of 2014 to only 8% within one year, and marketing campaigns to pull in viewers on Wechat have failed to produce fast results. This has underscored the importance for 6renyou to set up an independent app as its own portal.
Mt. Gu thinks that the startups that standardize their destinations travel products and those offer special prices for independent travel cannot withstand a deep freeze in capital inflow. He anticipates that a lot of companies will face financing problems in the first half of this year, and the survivors who can create value will become apparent after this difficult spell. The industry is perhaps heartened to see that 6renyou has been able to get two rounds of financing during the drought of capital investment since it completed it's VIE disassembly and returned to the Chinese capital market.(Translation by David)