A growing rivalry between Alitrip and Ctrip is expected to escalate as Alitrip aims to oust the top OTA in 18 months.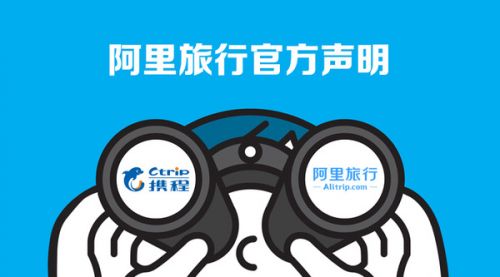 Alitrip vs Ctrip: the next great OTA war looming on the horizon?
A social media post circulated by an Alitrip executive on the New Year Day 2016 claimed that Alitrip was poised to match the scale of eLong in nine months and become another Qunar in the follow nine months after on the way to its final goal of creating a platform rivaling Ctrip's in yet another nine months. The Alitrip executive boasted that the fledgling OTA is already as big as eLong. A colleague of his added this comment to his post: "Their (Ctrip's) machinations to block us in hotel bookings has turned us into their new heavy-weight rival!"
The rivalry between Alitrip and Ctrip has become more apparent since Ctrip absorbed its two former rivals eLong and Qunar. Ctrip then moved to block Alitrip in the hotel and air ticketing segments. OTA latecomer Alitrip recently shifted from its earlier position of not forcing suppliers to take sides, to sounding the call for an all-out war with Ctrip. Meanwhile, Ctrip's attempt to smother Alitrip in its infancy has yet to show any effect. For example (Ctrip controlled) eLong -invested PMS Zhuzher is still using Alitrip's credit-stay service.
Zhuzher's data show that 1,637 of its hotels joined credit-stay in the past month, and the group has been working closely with Alitrip's team. There are also reports Alitrip's parent Alibaba will stop using Ctrip's business travel platform this year.(Translation by David)