The Bundeskartellamt (BKA), the German Federal Cartel Office, says the practice of applying the clauses to ensure hotels always offer Booking.com their lowest room prices must end by 31 January 2016.
Priceline Group-owned Booking.com had previously offered a compromise of sorts, essentially a narrow version of the best price clause, by which it allowed hotels the ability to offer rooms cheaper on other online travel agencies, but still ensure that prices displayed on their own websites must not be lower than on Booking.com.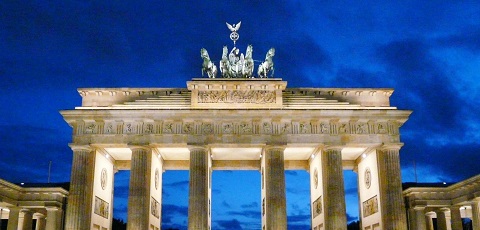 The BKA has now ruled that too also be restrictive to competition between OTAs and hotels.
BKA president Andreas Mundt says:
"There is little incentive for a hotel to reduce its prices on a hotel booking portal if at the same time it has to display higher prices for its own online sales.
"Secondly, it still makes the market entry of new platform providers considerably difficult.
"The 'best price' clauses barely provide an incentive for the hotels to offer their rooms on a new portal cheaper if they cannot implement these price reductions on their own websites as well. There is no apparent benefit for the consumer."
Booking.com says it intends to appeal the decision and that it "strongly contests" the arguments put forward by the BKA.
In particular, Booking.com says other regulators around Europe (in France, Italy, the UK, and elsewhere) did not disapprove of the changes it put forward to narrow the so-called Most Favoured Nation clauses.
Booking.con president Gillian Tans, said in a statement that the decision is "flawed" and "does not recognize the immense benefits that online travel brands like Booking.com bring to both consumers and accommodations".
"Companies like ours bring transparency, choice and value to global travellers by aggregating information for hundreds of thousands of properties.
"We do not only save consumers time and money, we serve as a highly cost-efficient marketing channel for most hotels that could not otherwise afford to market their brand to domestic and international consumers.
"Narrow parity was put in place to ensure that consumers don't have to check hundreds of hotel websites in order to get the best price, allowing sites like Booking.com and others to achieve advertising efficiencies on behalf of hotels."
The deadline imposed on Booking.com comes 12 months after the courts in Germany ruled that hotel specialist HRS was anti-competitive with its rate parity clauses, dismissing an earlier appeal to BKA in 2013.
This was seen at the time as the beginning of a process that would eventually see many of the big players in the market come under scrutiny by the German regulators.
HRS CEO Tobias Regge has previously said that the ruling put it at a "disadvantage", as the ruling hadn't included other intermediaries operating in similar circumstances in Germany – in other words: Booking.com.
The BKA told Booking.com in March 2015 that its proposed clauses were insufficient.
Booking.com claims the BKA has failed to coordinate with other regulators so that there can be a "uniform application of competition law" around Europe.
The news has inevitably been welcomed by Triptease, which is currently embroiled in a legal battle over its price widget with Booking.com.
Triptease allows hotels to display prices from OTAs on their own websites, so that visitors can compare rates against the property's own price.
CEO Charlie Osmond says:
"We think there is a growing understanding among savvy travellers that hoteliers prefer direct bookers. We're delighted that this ruling makes it possible for German hotels to incentivise direct bookings with lower prices.
"We believe that Booking.com wants to restrict competition in the market. They've tried to prevent hotels from offering better deals direct and attempted to restrict price transparency."
Read original article