NB This is a viewpoint by Michael McCartan, managing director EMEA for Duetto.

Travelers have more choice and better rate transparency than ever when it comes to accommodation – thanks to the constant evolution of online distribution platforms – and hoteliers need to pay attention like never before.

First came the online travel agencies (OTAs) in the 2000s, when hoteliers were initially happy for help selling rooms during a recession. But today, those intermediaries now own the digital marketplace and hoteliers are struggling to regain control of their inventory and maintain profitability.

Now comes the age of the peer-to-peer network and a new Goliath. Airbnb —with two million listings in 34,000 cities — recently confirmed raising $1.5 billion. Yes, $1.5 billion, placing the San Francisco startup's valuation at $25.5 billion, more than every hotel company (other than maybe the recently merged Marriott-Starwood).

Hoteliers need to take note, look at the Airbnb model, find opportunities and raise their game or risk falling further behind.

The data

A recent report by STR Global found that 16% of vacation accommodation options in London could now be attributed to Airbnb. In New York City alone, there were more than 27,000 Airbnb listings as of this summer, showing how significant the peer-to-peer player has become in these gateway cities.

Let's take a closer look at London, where the average Airbnb rate for accommodation in the city is £139 a night, compared to an ADR of £135 for London's hotels. The peer-to-peer platform is now a market contender.

The question is – what can hoteliers do about it?

Hoteliers may short-sightedly think Airbnb is not going to affect them. But with a unique travel proposition that numbers 25,361 units in the UK's capital alone, this is one digital trend that is not going away.

Let's consider the hoteliers' response to the emergence of OTAs a decade ago.
Many chose to either ignore or bemoan the OTAs, rather than seeing it as an opportunity to develop a more holistic revenue strategy to attract and engage the guest with customized pricing and appealing offers.

With Airbnb we cannot afford to be that blinkered again. Hoteliers cannot afford to concede any more ground in the digital arena. We need to learn, improve and innovate.

Airbnb offers a static rate and little to no extra services beyond the 'room' – or so many hoteliers may think.

However, every Airbnb product is totally unique. It is an alternative accommodation option for travellers looking for an authentic experience.

It is a personal choice, delivering a personalised service – something the hotel industry sometimes seems to forget.

What can hoteliers learn?

•Personalise

To put it simply, hoteliers need to personalise their offering.

Airbnb does well where hotels struggle. They engage with consumers before they purchase. Customers can ask questions about the area, logistics and more, and hosts are willing and able to help. Hoteliers don't do that well and have traditionally followed the belief that the stay and hospitality starts at the entrance of the hotel.

We've seen this before. It's the same mistake hoteliers made when the OTAs entered the market. For OTAs, the consumer journey begins during the discovery phase and it gives consumers confidence early on. Airbnb does this really well and it's the essence of why Airbnb has succeeded.

Hotels must become more hospitable online and engage with guests during discovery and then extend that hospitality on property.

•Communicate

Communication is also key. Consumers have direct access to Airbnb hosts during the stay and it's not telegraphed — it's genuine hospitality, and it's through the mediums we all use today: text, apps, social media. Not everyone wants to call the front desk.

Hotels need to engage more with social media and engage more with guests. They need to build a rapport via their pre-stay engagement and build a relationship that then continues through the stay and beyond.

From a revenue perspective this is vital, because hotels are not only selling a room — they are selling an experience. They hope the guest is so engaged with their product that they will also dine on property, take a spa treatment, use the leisure facilities and more.

•Loyalty

Hotel groups may have built up loyalty programmes numbering thousands of guests – but there's a new loyalty currency, and it's not about collecting points. Airbnb's largest differentiator is that it is a community of travellers and hosts.

Don't be fooled into thinking that the peer-to-peer platform offers little to no chance for clients to build any sense of loyalty to the system. The communication involved in an Airbnb transaction goes a long way to building loyalty with the Airbnb brand. There is no hotel name, yet Airbnb aficionados are loyal to the system, to the 'community' and what it represents – individual travellers looking for an individual experience.

Hotel loyalty programmes should offer more opportunity to keep clients close and entice them with 'members only' offers. They need to reconnect with the guest, excite and engage, and get personal.

How can hotels use Airbnb?

Airbnb's proposition is based on limited inventory – there is only one unit of this type available for this moment in time. The fear of missing out is a powerful marketing commodity.

Hotels that offer one or two bespoke units, suites or apartments should replicate this model. An open pricing strategy enabling you to yield all segments, channels and even room types independently allows for this possibility.

Start selling your unique inventory as a stand-alone product. Sell the virtues of that product. The focus should be on selling the unique proposition rather than something that is part of a bigger box.

Some hotels are even taking this a step further and placing inventory into the Airbnb system. It's about learning, adapting and seeing opportunity.

We can't afford to make the same mistakes again. Airbnb resonates with the curious, inquisitive traveller and the company is growing at a pace never seen before. Hoteliers can ill afford to look the other way.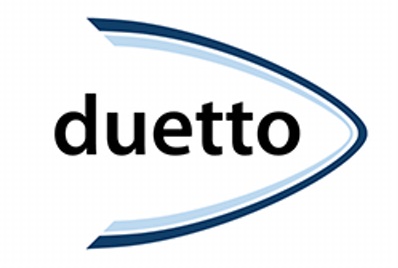 NB This is a viewpoint by Michael McCartan, managing director EMEA for Duetto. It appears here as part of Tnooz's sponsored content initiative.

NB2 Image by Shutterstock

Read original article