At the Expedia Conference earlier this month in Las Vegas, the Local Expert team shared what they have been working on and the progress they have made so far.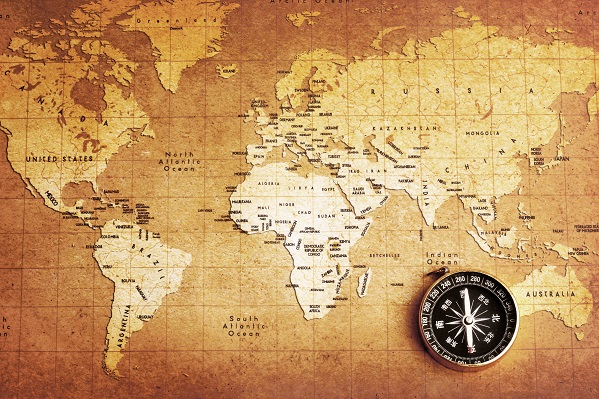 Local Expert gets an upgrade
Expedia has gone through many technological upgrades over the years. These upgrades have generally been focused on traditional segments like air, hotel, and car.
With this most recent re-engineering, however, Expedia has extended its efforts to include the Local Expert platform. This technological commitment to move in-destination activities off of the legacy technology will allow Expedia to take advantage of more cross-sell and promotional capabilities as well as move away from a curated to an open marketplace.
The benefits of the unified platform are clear. Since the release of the new platform, Local Expert has seen an increase in both conversions and purchases over 2014's levels.
The supplier management tools, included in the new Local Expert platform, provide in-destination suppliers with in-depth analytics and data reporting about pricing, bookings, and performance of their products across the Local Expert ecosystem.
The integrated platform also sets the stage for more advanced functionality and capabilities.
An integrated in-destination activities strategy
The re-engineering of the Local Expert technology platform is only half of the equation. The other half is its strategy to include in-destination activities into the shopping experience throughout the Expedia family of brands.
Local Expert is being integrated into every aspect of the travel purchase cycle. During the trip-planning phase, Expedia is developing content in the form of destination landing pages that combine information about a destination, top things to do, activities, and highlights.
While the consumer is shopping, they are presented with things to do and ground transportation options after booking a hotel or flight, in ways that go beyond just a listing of services.
The "Things to do" tab has also been completely redesigned with a focus on improving the shopping experience and making it easier to find activities based on a variety of criteria including popularity, price, and categories.
Although, in the grand scheme of things, this is not dissimilar from the shopping experiences on sites like Viator and GetYourGuide, it is a vast improvement over the previous activities shopping experience on Expedia and, more importantly, activities are now an integrated part of a much broader multi-dimensional travel shopping experience.
Post booking emails include recommendations on top things to do and, if ground transportation is not booked yet, customers are asked if they need a ride to and from the airport.
Things to do recommendations are also included in other emails such as the booking itinerary.
The most interesting, and probably least surprising, part of the strategy is the focus on mobile.
Although Expedia has admitted that they have been following a "mobile-second" strategy, its updated strategy is to focus on a mobile-first consumer experience.
This means providing consumers with recommendations of things to do while they are in destination and to promote activities to them using alerts where appropriate.
Conceding that the strategy is in its early stages, the goal of the strategy (as explained by Expedia CEO Dara Khosrowshahi at the event) is to increase engagement with the Expedia mobile app and make the app more relevant before, during, and after the travel experience.
That's a similar strategy, I might add, to the one TripAdvisor is following.
What does it mean for in-destination suppliers?
The new push into making in-destination activities an integral part of the overall technology and business strategy at Expedia means that in-destination suppliers will have more opportunity to drive incremental business through Expedia.
As was the case with Viator when it announced its open marketplace model, Expedia is also going the direction of an open marketplace instead of a curated one.
Technical challenges aside, there is some debate about whether an open marketplace is better than a curated one simply because of "Paradox of Choice". The idea that with an increase of choice, comes an increased anxiety in choosing the right product.
Both Expedia and Viator are taking a consumer recommended approach to curation by using reviews. Viator has their own internal product reviews but also benefits from the TripAdvisor platform for merchant reviews.
Expedia mentioned at the conference that reviews are being rolled out in phases and that customer reviews will begin to show up on the system soon.
Given that Expedia has had a long standing relationship with TripAdvisor on the hotel side, we may very well see Expedia and TripAdvisor reviews side by side on in-destination pages as well.
Another benefit for suppliers that was discussed at the conference is the inclusion of the supplier name on the product listing pages. In the past this was avoided in order to reduce the billboard effect or the likelihood that the customer would see the supplier name and jump over to the supplier's own website to book direct.
Although it wasn't explicitly mentioned, my sense is that Expedia is driving towards making the shopping experience so superior so as to keep the consumer in their ecosystem.
There is an important distinction between keeping the customer by force versus keeping them by providing a superior service, and Expedia seems confident that they can do the latter.
In addition to reducing consumer abandonment, if the investments in integration and user experience pay off, then there should be less fear in allowing the customer and the supplier to communicate as part of the booking and post booking experience which would also alleviate a lot of logistical issues with existing booking mechanisms.
For many supplier partners who were present at the Expedia conference, this renewed focus on in-destination activities and ground transportation has been a long time coming. But there is some trepidation as well.
Revenues for in-destination activities have been and still are primarily driven by direct bookings both online and offline. According to the Phocuswright report "When They Get There and Why They Go" (2011 & 2012), intermediaries (such as Expedia) captured only 1% of total revenues for suppliers.
Although this number is forecast to double in 2016, it is still a very small amount of the overall market. That said, the opportunity for an OTA like Expedia to capture more of the market is huge, which is clearly one of the motivations behind the new strategy.
There is some fear that with the increased marketing power of players like TripAdvisor/Viator and now Expedia, we could see revenues slowly being diverted through more expensive distribution channels. The ultimate fear is that activity providers become dependent on OTAs like many of their hotel counterparts have become.
On the flip side, technology providers are in a much better position to learn from what happened in the hotel space and to find creative solutions to improve revenue management and develop distribution strategies for an arguably overwhelmed and technically inexperienced set of businesses.
For now, the strategy is being applauded by suppliers who have been waiting for other channels through which to distribute. As Expedia continues to execute on their promise to make Local Expert an integral part of the Expedia brand, the rest of the segment will watch to see how suppliers react and adapt.
How will the new Expedia Local Expert strategy affect you and your business?
Read original article