How much are people spending on travel in 2016? How are they deciding where they want to go and which accommodation option is right for them? And how are travellers' choices impacting the hospitality industry?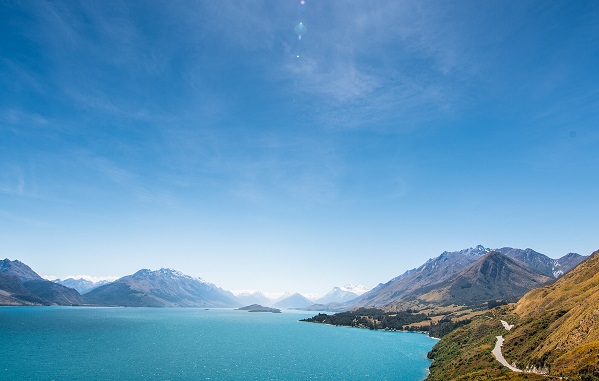 Our latest TripBarometer study, conducted by independent research firm Ipsos, offers answers to these questions and outlines key trends that will shape the travel landscape in 2016.
Trend #1 – Seeking new experiences
In the coming year, travellers of all ages will seek out things they haven't tried before, from cruises to solo travel.
Globally, 69% of travellers plan to try something new in 2016. One in five will go on a cruise, 17% will try solo travel and 15% will try adventure travel for the first time in 2016.
Trend #2 – Spending more because it's "worth it"
Worldwide, travelers are open to spending more in this year than they have in the past. One in three travelers are planning to increase their travel budget in 2016—and contrary to what some may think, it's not just due to rising costs.
Travel budgets will increase mainly due to an overall sense of merit, and travellers feeling that a holiday delivers health benefits.
Forty-nine percent of those planning to spend more say they will do so because they or their family deserve it. Thirty-one percent will up their travel budgets because they feel it is important for their health and well-being.
Australians will be the biggest spenders in 2016, planning an average travel budget of over $10,800 for the year, compared to the global average spend of $5,600.
Trend #3 – Choosing destinations based on culture and special offers
Today's travellers choose destinations for a number of reasons and they vary across nationalities. Value for money and package options are consistently influential, with one in two travellers selecting a destination based on a special offer of some kind.
Globally, 47% of travellers say they have visited a destination because of the culture and people of the specific country, and one in five (21%) have chosen a destination purely based on a hotel's special offer or package offering.
"TV tourism" is also on the rise with one in five travellers having visited a destination because they had seen it on a TV show.
Australians and continental Europeans are the most likely to be influenced by culture and society, while Americans, Brits, Irish and Brazilian travellers are heavily influenced by recommendations from friends and family.
Travellers from Asia are especially inspired by what they watch on the small screen, with a third of Indonesian (34%), Japanese (33%) and Thai (30%) travellers choosing a destination they had seen in a TV show.
Hotels offering a great deal will be particularly attractive to travellers from Ireland, Canada, Britain, the US and Portugal, who are all highly influenced by special offers and accommodation packages.
Trend #4 – Staying cool and connected
Never underestimate the importance of amenities in a traveller's booking decision. Air conditioning and WiFi stand out among the amenities that travelers will look for when considering their accommodation options in 2016.
Globally, 63% of travelers said air conditioning is a must-have when choosing a place to stay. That makes it more of a deal-breaker than breakfast (40%) or a swimming pool (26%).
Forty-six percent will look elsewhere if an accommodation doesn't provide free in-room WiFi. And one in four (26%) travellers consider super-fast WiFi a must-have, although 11% are willing to pay extra for the service.
Trend #5 – Rising room rates (and optimism)
Nearly half of hoteliers globally plan to increase room rates in 2016 (47%), with accommodation owners in South America the most likely to do so (56%).
Most are increasing rates to compensate for increased overhead costs (65%), although more than a third are increasing rates because of recently completed renovations (37%) or to meet increased demand (35%).
Three in four business owners are optimistic about profitability in 2016. Most of those who are optimistic say it's because of local events and conferences taking place in their markets next year (65%).
The vast majority of hoteliers see increasing direct bookings (91%) as key for the future of their business.
This explains why just under half of all accommodation owners plan to invest more in marketing and advertising (48%) and traffic acquisition (47%) in 2016.
Trend #6 – Managing reputations online
Online presence remains essential to a business's success; in 2016, owners will continue to closely monitor what people say about their business on the web.
Ninety three percent of hoteliers say that online traveler reviews are important to the future of their business.
So it's no surprise that online reputation management is still the biggest area of investment for accommodation owners in the coming year, with 59% investing more in this area than they did in 2015.
Overall, value is key for travellers in 2016 with everyone keen to get the most of out of their trips.
Special offers help to determine where travellers choose to spend their travel budgets, and essential amenities, such as in-room WiFi and breakfast, significantly influence which hotel they will book.
Read original article