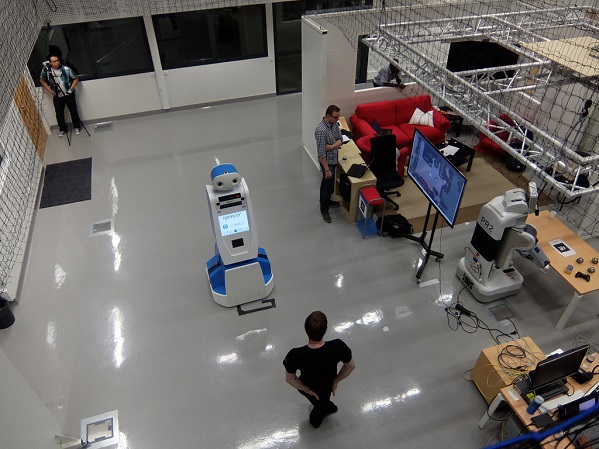 The robot, which has been two years in the making, and the project has the support of the European Commission.
Further details are sketchy but KLM says Spencer goes beyond "the capabilities of the current generation of robots." Going forward the hope is that the robot will be able to allow for group behaviour, recognise emotions as well as respond to unexpected situations.
Testing is taking place all this week in the Schengen sector of the airport and passengers are not yet involved.
The carrier worked with SME Bluebotics as well as universities including Freiburg and Munich, the Centre National de la Recherche Scientifique and the airport.
AirFrance/KLM vice president of customer innovation & care Michael Pozas says:
"KLM is of the opinion that robotics will have a growing impact on air transport in the coming years. We are testing technology in several areas, to assess if and how robotics would augment our processes."
The travel industry has seen other robotic endeavours including humanoid robots to run a hotel in Japan, Aloft's robobutler and tourist robots controlled remotely.
Earlier this year JetBlue unveiled Crewbot to help passengers and make staffing more efficient at terminal 5 at JFK Airport.
Read original article