Leading Chinese economy hotel chain Homeinns Hotel Group has just announced its unaudited financial results for the third quarter ended September 30, 2015.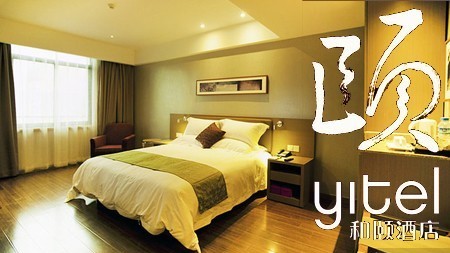 Homeinns mid-scale hotel brands like Yitel are performing better
Homeinns operated 2,787 hotels across 346 cities in China, with a net addition of 37 hotels during the third quarter of 2015 as of September 30, 2015. Total revenues decreased 1.1% y-o-y to RMB1,855.9 million (US$292.0 million) for the third quarter of 2015. Net income attributable to ordinary shareholders was RMB 145.6 million (US$22.9 million) for the third quarter of 2015, compared with RMB 245.5 million for the third quarter of 2014.Net operating cash inflow increased 15.4% year over year to RMB 549.7 million (US$86.5 million) for the third quarter of 2015.
Homeinns CEO David Sun said, "During the third quarter we experienced an encouraging continued sequential improvement in our business performance with a narrowed like-for-like RevPAR decline, despite sustained macroeconomic challenges. Our revenue growth and RevPAR remained under pressure given the generally soft external conditions. However, we are not seeing any signs of worsening in the domestic travel industry and expect the situation to remain stable for the rest of the year. It is important to note that our focus on developing mid-scale offerings is bearing fruit as Homeinn Plus and Yitel continue to receive very positive market feedback and both are delivering strong results. Further, we are making solid progress with membership expansion and enhancement of our digital capabilities, with both our member count and mobile user levels reaching record highs."
Mr. Sun continued, "Looking to the balance of the year, while we do expect the external market conditions to stay difficult, we remain a strong believer in China's travel industry and leisure market, which have demonstrated great resilience despite the economic slowdown in China. With accelerated development of our mid-scale hotels and stringent cost control, we are confident that we will be able to continue weathering a choppy economic environment, further solidifying our leading position in the market, seizing new growth opportunities, and creating value for our shareholders."
Operating Metrics
| | | | | | | |
| --- | --- | --- | --- | --- | --- | --- |
| | 3Q2015 | 2Q2015 | 3Q2014 | | 3Q2015 | 3Q2014 |
| Occupancy Rate | 86.6% | 83.3% | 86.7% | | 87.5% | 88.2% |
| Average Daily Rate (ADR, RMB) | 171 | 163 | 174 | | 170 | 174 |
| Revenue per Available Room (RevPAR, RMB) | 148 | 136 | 151 | | 149 | 154 |
Homeinns Hotel Group had a total of 47.0 million unique non-corporate members under its frequent guests program as of September 30, 2015.
Revenues from franchised-and-managed hotels increased 6.8% year over year to RMB 282.3 million (US$44.4 million) for the third quarter of 2015. The year-over-year increase in revenues from franchised-and-managed hotels was mainly driven by an increase in the number of hotels and hotel rooms in operation, although partially offset by a decrease in RevPAR.
Homeinns Hotel Group remains committed to its target of opening no fewer than 400 new hotels in the course of 2015, with approximately 25% as mid-scale hotels.
The company expects the total revenues in the fourth quarter of 2015 to be in the range of RMB 1,635 million and RMB 1,655 million.