China's outbound real estate investment has climbed 50 percent to $15.6 billion a year to date, fueled by insurers' growing interest in boosting their real estate assets allocation, a report from real estate consultancy firm JLL showed on Wednesday.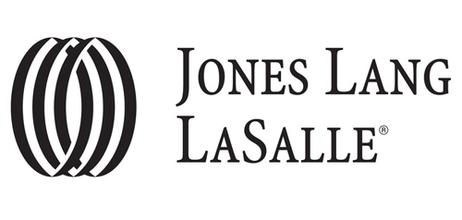 "We are seeing a structural shift with Chinese insurance companies globalizing their investment portfolios, including real estate," said David Green-Morgan, Global Research Director at JLL.
Continued loosening of outbound investment regulations since 2012 is driving China's insurance groups to actively seek real estate assets in gateway cities around the world, says Green-Morgan.
These funds are keen to take advantage of the asset class's income-producing characteristics, its relatively low risk, and the benefits of a diversified portfolio. Chinese insurance groups could allocate up to $240 billion to direct real estate outside of China, based on current metrics, over a long-term period, according to forecasts from JLL.
"Currently, Chinese insurance companies' portfolios do not have a significant allocation to real estate, with many funds probably holding just 1 percent of their invested capital in the sector," says Darren Xia, Head of JLL's International Capital Group (ICG) in China.
"This compares with U.S. or European funds, which tend to have a real estate allocation target of between 5 percent and 15 percent. This leaves big potential for inflows to the asset class as China's insurance industry develops."
JLL is expecting outbound investment into direct real estate to rise to approximately $20 billion by the end of this year, up from $16.5 billion in 2014.
As Chinese insurance companies become more active buyers of overseas real estate, their acquisition strategies have also evolved. The approaches have shifted from buying direct real estate to investing in funds and forming joint ventures, according to Green-Morgan. Joint Venture partnerships allow the companies to gain access to expertise and knowledge in local markets, he says.
China Life and PingAn Insurance recently joined forces with Tishman Speyer to undertake a $500 million Boston development project known as 'Pier 4'. China Life has also co-invested with Qatar Investment Authority and Songbird to acquire '10 Upper Bank Street' at Canary Wharf in the UK.
Consistent with 2014 trends, the U.S., UK and Australia continue to dominate as destinations for Chinese capital in the first three quarters of this year. These three countries account for 70 percent of all outbound capital in the last two years, with New York, London and Sydney taking the lion's share.
Office and land deals continue to account for the largest proportion of outbound investment, at $5.7 billion and $5 billion respectively, based on JLL research.
Read original article