Tianjin international cruise home port, the largest in Asia, is expected to receive 150 voyages in 2016, with new liners to be put on the market, the port said on Tuesday.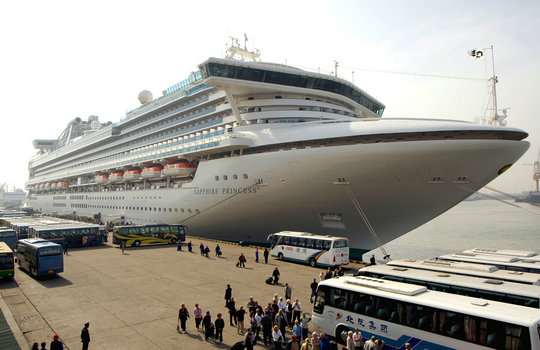 "The growing of Chinese cruise market has become one of the world's fastest, second only to the United States," said Zheng Weihang,vice president of China Cruise & Yacht Industry Association.
On Oct. 23, a new cruise liner of the Royal Caribbean Cruise Lines, Quantum of the Seas, arrived at Tianjin to begin four trips scheduled to last until mid November.
The company will send another new cruise liner, Ovation of the Seas, to Tianjin next year.
So far this year, the port has received 74 cruise trips carrying nearly 340,000 tourists, a sharp increase from last year, according to Zhang Zhendong, general manager of Tianjin international cruise home port.
The international cruise home port in the Binhai New District was put into operation in June 2010. Since then it has attracted the world's major cruise liner companies including America's Royal Caribbean Cruise Lines, Carnival Cruise Lines and Italy's Costa Cruise Lines.
Read original article